Posted on :Monday , 19th August 2019
Hyundai East Africa Ltd., is participating at 22nd Buildexpo Africa – Tanzania 2019 to promote its state of the art construction equipments and products range. The event is from 12th to 14th September 2019, at the Diamond Jubilee Hall in Dar es Salaam, where the company looks to attract top industry professionals from all over the continent, including Builders, Developers, Importers, Arch. . .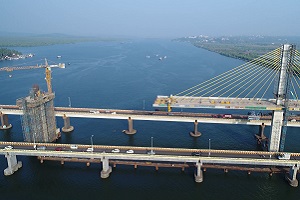 Posted on :Wednesday , 14th August 2019
A contract worth USD 265 million for the construction of 3.2 km long bridge over the lake Victoria has signed by the Government of Tanzania. Two Chinese companies have been awarded this contract with the aim of increasing trade connectivity among the East African countries.
The two companies namely the China Railway 15th Bureau and China Civil Engineering Construction Company (CCECC) wi. . .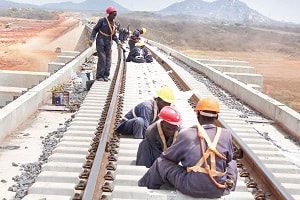 Posted on :Wednesday , 10th July 2019
Foreign Affairs Minister Mr Palamagamba Kabudi declared that Tanzania's Standard Gauge Railway (SGR) project is going to receive fund from China. He added that the Government of China wanted to support the SGR at the later stage of the project and currently evaluating the project before it engages in further talks.
Exim Bank of China proposed its intention to support the SGR in th. . .