Posted on :Tuesday , 31st January 2023
The Tabora-Isaka leg of the Standard Gauge Railway's foundation stone was placed on January 18, 2023 by Tanzania's Vice President, Dr. Philip Isdor Mpango (SGR).
The portion is 165 km long (130 km + 35 km of intersections), and it is situated in the Shinyanga area.
The parts are being built by the Turkish firm Yapi Merkezi, and they should be f. . .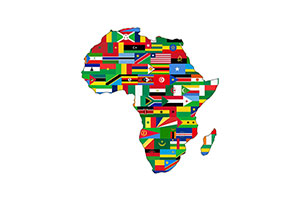 Posted on :Tuesday , 27th December 2022

Now is the best time to make an investment in Africa. However, because overseas investment choices are frequently painstakingly overstructured, investors have not rushed to the region as quickly as expected. An important contributory component is too much risk. However, risks and profits go hand in hand; high-risk undertakings are typically correlated with larger earnings.
<. . .