OMEGA RUBBER INDUSTRIES FROM INDIA WILL TAKE PART IN THE 24TH EDITION OF BUILDEXPO TANZANIA 2023
Posted on :Friday , 15th July 2022
For the past 30 years, OMEGA RUBBER GROUP, INDIA has been a manufacturer and exporter of premium quality rubber products. They have expertise in developing and manufacturing rubber products based on various polymers & their product range includes: Butyl Rubber Tapes, Butyl Fleece Tapes, Butyl Aluminium Flashing Tapes, Butyl Waterproofing Tapes, Rubber Insulation Tapes, Self-Adhesive Tapes, EPR Self-Amalgamating Tapes, Compound Rubber Strips, Speciality Rubber Tapes, etc.
. . .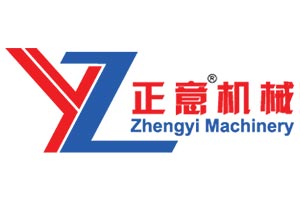 VISIT THE STAND OF ZHENGYI GLASS MACHINERY CO., LTD AT THE 24TH BUILDEXPO TANZANIA 2023
Posted on :Friday , 1st July 2022
Foshan Shunde Zhengyi Glass Machinery Co., Ltd. is a comprehensive technology-based enterprise focusing on the research and development, production, sales and service of glass deep processing machinery and equipment. The company's current products includes; glass bevelling machine series, glass edging machine series, glass washing machine series, glass sandblasting machine series, glass drilling machine series, glass special-shaped machine series and glass bilateral machine automatic connection equipment and other varieties, Multi-specification glass processing equipment machinery.
. . .
INDIA'S SOMANY CERAMICS LIMITED WILL PARTICIPATE IN BUILDEXPO AFRICA 2023, AFRICA'S BIGGEST BUILDING & CONSTRUCTION EVENT
Posted on :Wednesday , 15th June 2022
Founded in 1969 by late Shri H. L. Somany, Somany Ceramics is an internationally acclaimed organization that specializes in ceramics and allied products segment. In the last four decades, Somany Ceramics has established itself as an unchallenged leader in the Indian Ceramic Industry with significant presence in India, Africa, The Middle East, United Kingdom and Russia. Somany is a complete decor solutions provider and its extensive range of products include – Ceramic Wall and Floor Tiles, Polished Vitrified Tiles, Glazed Vitrified Tiles, Digital Tiles, Sanitaryware and Bath Fittings as well as Tile Laying Solutions.
. . .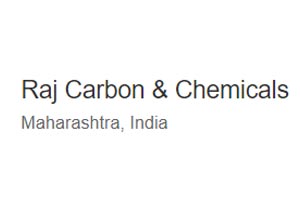 RAJ CARBON AND CHEMICALS INDIA IS EXHIBITING AT WATERTECH TANZANIA 2023 TO EXPAND ITS BUSINESS IN AFRICA
Posted on :Monday , 13th June 2022
Raj Carbon & Chemicals is a well-known Exporter, Importer, Manufacturer, Distributor and Supplier of industrial water treatment plants in India, having been established in 2002. Raj Carbon & Chemicals is recognized for providing high-quality goods and services, including Grey Water Treatment Plants.
. . .
Please Select an Option
Exhibiting

Visiting

Information