Posted on :Wednesday , 29th March 2023
In 2023, Kenyan automaker Associated Vehicle Assemblers (AVA) plans to produce 130 electric buses built by Chinese automaker BYD.
AVA's managing director, Matt Lloyd, stated in Nairobi, Kenya, that the company has constructed 15 BYD electric buses for the local market that were imported as a collection of components.
"The benefit of BYD is that it is one of. . .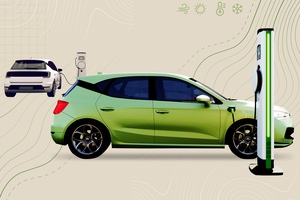 Posted on :Monday , 27th February 2023
Kenya Power, the country's main power distributor, plans to convert 2,000 petrol and diesel-powered cars to electric during the next four years.
The effort is part of a growing trend in the East African economy to use the ample energy supply from renewable sources to convert automobile and motorbike engines from fossil fuels to electric.
The effort is part . . .