Posted on :Monday , 25th April 2022
Ghabbour Auto (GB Auto), Egypt's publicly traded auto dealer, intends to form a joint venture in Kenya to produce and market passenger automobiles.
The declaration was made last week during a board meeting, according to a regulatory filing to the Egyptian Exchange (EGX).
The corporation, which sells automobiles, buses, lorries, and motorbikes, said that its. . .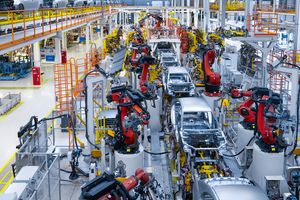 Posted on :Monday , 28th March 2022
A historic memorandum of understanding (MoU) has been signed by twelve automobile organisations to accelerate the growth of the African automotive sector.
A Memorandum of Understanding (MoU) was signed digitally between 12 Automotive Associations as part of the EU – Africa Business Forum 2022 with the goal of boosting the growth of the African Automotive In. . .