Posted on :Thursday , 24th August 2023
Kenya will begin to locally gather weighty business vehicles before the years over, Speculations, Exchange and Industry Bureau Secretary Moses Kuria has reported.
Kuria guaranteed that the nation will before long progress completely to dependence on privately gathered vehicles.
"We have the ability to locally collect business vehicles, particularly the enor. . .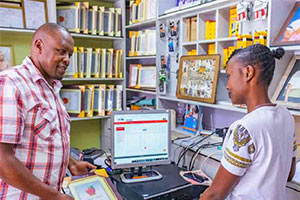 Posted on :Friday , 4th August 2023
NAKURU, Kenya, - Quipbank Trust Restricted, East Africa's biggest gear imparting stage has marked an organization to Iranian car producers, Zamyad Organization and Iran's second-biggest vehicle maker, Saipa.
Provincial Overseeing Overseer of the gear tenant, Paul Njeru said the plan will see the hardware leaseholder become the seller for different units including internal com. . .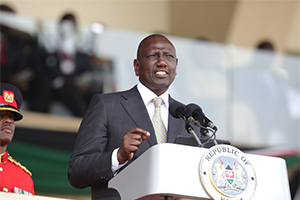 Posted on :Tuesday , 4th July 2023
President William Ruto has manifested certainty that Kenya will recover its legitimate spot among Africa's top driving vehicle producers like South Africa and Morocco.
President Ruto says that the public authority is focused on facilitating more car players in a bid to expand the local creation of vehicles.
He said the National Automotive Policy has established a favour. . .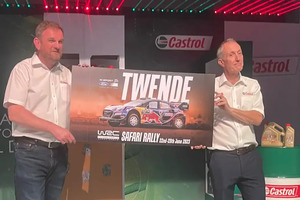 Posted on :Monday , 5th June 2023
Castrol Kanya and RUBiS Energy Kenya have teamed together to bring Castrol oil lubricants to Kenya. The oils are now accessible at approximately 260 RUBiS Energy Kenya stations around Kenya.
During the alliance's debut, Ed Savage, Castrol Kenya's Country Manager, stated, "The partnership with RUBiS Energy Kenya is timely as customers seek oil products that are designed to mee. . .
Please Select an Option
Exhibiting

Visiting

Information