Posted on :Friday , 22nd March 2019
The FDI promotion and Technology Transfer Affairs Directorate General of the MoFA took part in the U.S.-Africa Trade and Investment Forum organised by the Corporate Council on Africa (CCA) and the U.S. Mission to the African Union in Addis Ababa On February 12, 2019.
In order to examine ways to advance private sector-led economic growth in Africa, the event brought . . .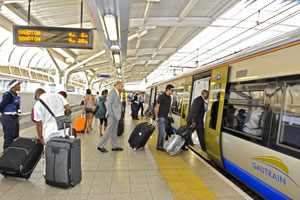 Posted on :Wednesday , 20th February 2019
The expected rapid transit train service between Nairobi CBD and the Jomo Kenyatta International Airport is among projects proposed to feature conspicuously when President Kenyatta hosts French President Emmanuel Macron in Nairobi mid next month.
French Ambassador Aline Kuster- Manager confirmed that the French President will visit the country when she paid a courte. . .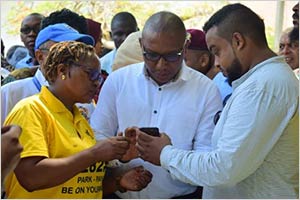 Posted on :Tuesday , 19th February 2019
Mombasa government brings out a major milestone as the county launches electronic vehicle parking (e-parking) to raise revenue collection.

This is the commencement of a journey that will watch the Governor Hassan Joho-led administration digitise services in all its 10 departments.The automation of parking fees collection will promote efficiency and stanch revenue leaks, said Fina. . .
Please Select an Option
Exhibiting

Visiting

Information