Posted on :Friday , 30th September 2022
Eldoret, Nakuru, Naivasha, and Kisumu are the four new cities in Kenya where Uber has announced its expansion.
Now accessible in 8 East African cities, the expansion strengthens Uber's position there. Since the company's 2013 start, it claims to have performed 1 billion trips in Africa.
The business also unveiled new features, updates, and solutions geared . . .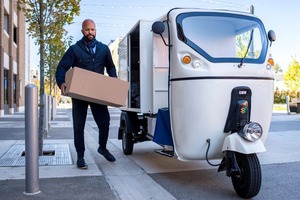 Posted on :Friday , 30th September 2022
Jumia Kenya has announced that it would soon start using electric e-Vans for deliveries done in Kenya.
The electric e-Vans are a new addition to the delivery fleet that already comprises boda bodas, trucks, and vans for delivering items, food, and beverages to consumers.
Jumia will purchase its electric e-Vans from Biliti Electric, a California-based develo. . .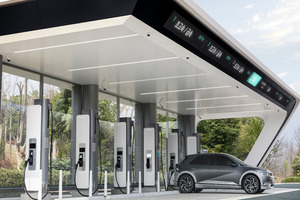 Posted on :Thursday , 1st September 2022
As the transition to clean transportation gains traction, Kenya Power will begin building electric charging stations for households, businesses, and the general public nationwide as of next month. In order to pilot the charging stations, the State-owned power utility is looking for a company to create an e-mobility network infrastructure system (ENIS) in Nairobi and Nakuru.
Due to the req. . .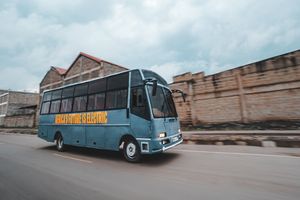 Posted on :Wednesday , 24th August 2022
The first all electric bus in Kenya and the first electric bus ever with an African design have just been launched by Opibus. By the end of 2023, the business hopes to offer an electric bus that was created and built locally and that can be mass-produced for the entire African continent. The deployment of products designed for the local use case is a step in achieving Opibus's objective of elec. . .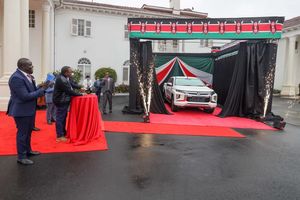 Posted on :Thursday , 28th July 2022
According to President Uhuru Kenyatta, the Kenyan government will establish a national automotive council to support the execution of an automotive strategy aimed at increasing local car assembly.
Kenyatta said while introducing the locally built Euro 4 Mitsubishi L200 truck in Nairobi.
The Head of State urged industry players to continue collaborating with. . .
Please Select an Option
Exhibiting

Visiting

Information