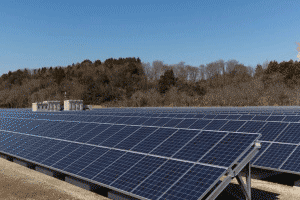 Posted on :Wednesday , 1st September 2021
In the Kishapu District of Shinyanga Region, TANESCO will implement the 1st large scale PV Solar Power Plant of Tanzania. It will be the 1st and certainly not the last.
According to the International Energy Agency, in Africa, solar PV is becoming the "new king" of electricity and is forecasted to be the fastest growing source of power generation in Africa by year 2040.
Production which is based on solar has become one of the cheapest energy in the world with increasing performance. More-over, PV solar plants are modular which means they are quick to install and easy to maintain. Operating constraints are low and environ-mental and social impacts are less. The source of energy is of course totally free, renewable and everlasting.
Solar plants also contribute to the strategic independence and energy competitiveness of the country, mobilizing local resources and avoiding dependence on fluctuating hydrocarbon prices. Last but not the least, Solar PV power plants reconcile development and fight against climate change, being far less emissive than coal or gas plants.
For all these reasons, economic, strategic and ecological, Agence Francaise de Développement (AFD), convinced that solar is one of the future source of energy for Africa, finances more and more solar projects in Africa through soft loans.
In the Kishapu District of Shinyanga region, TANESCO will install the first Tanzanian Solar PV Power Plant connected to the national grid and the 2nd biggest in East Africa. This plant will have a capacity of 50 MW and produce annually 91,600 MWh, in the same time reducing the emissions of greenhouse gas by 22,400 tCO2 eq. Believing in the solar potential of Tanzania and convinced that the success of this 1st PV power plant will pave the way for others plants, private or public, AFD has committed a total of 130 M euro to finance this investment as well as the rehabilitation of the grid to enable more intermittent energy.
Indeed managing solar is managing intermittency: when a cloud is hiding the sun, no power is produced and no electricity is feeding the grid. In order to build capacity on this new technology, AFD will support TANESCO's teams with technical assistance and field visits in others Solar PV plants in Africa. Grants will be specifically dedicated to training, capacity building and exchanges of experiences between Tanzania and France, whose know-how in solar technology is renowned.
This project is an important milestone for Tanzania towards a cleaner and sustainable energy supply and contributes to the necessary fight against climate change.