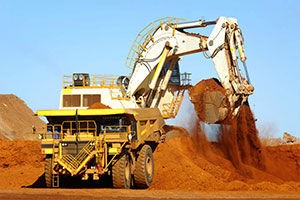 Posted on :Monday , 26th April 2021
If entirely exploited, Kenya's mining sector is said to contribute up to 12% of the country's GDP.

According to a study released recently by the Mineral Rights Board on how to draw mining investment, Kenya is on a course to benefit the country with its robust potential.

"The sector is generally financed by development partners and private investors with the government having to play a minimal role, therefore with reduced budgetary allocation and funding," it mentioned.

The news comes a week after Mining Cabinet Secretary John Munyes gazetted artisanal mining committees in Migori and Siaya made a statement to formalise small-scale mining, curtail illegal activities and upturn contribution to the sector's earnings.

Conferring to the Economic Survey 2020, it is mentioned that about Sh50.3 billion was gained from mining and quarrying activities in 2019.