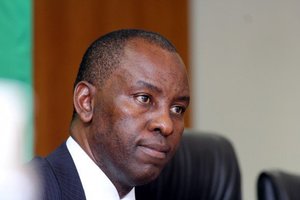 Posted on :Friday , 11th August 2017
The Government plans to map all active and inactive quarries in an attempt to map the country's lucrative construction mining sites. Mining Cabinet Secretary Dan Kazungu has already set up a task force to conduct the survey across the country.
"The task-force will identify all active and inactive quarries in Kenya and the state of their environmental compliance," said a Kenya Gazette notice from the ministry.
The study is also expected to establish the legal status, land ownership and management of all active quarries as well as propose mechanisms for the rehabilitation and utilisation of inactive sites.
In addition to this, the task force is expected to come up with modalities for the effective collection of royalties and taxes from the construction minerals sub-sector.
Recent applications for mining permits have sparked debate over the ability of the existing mining legislation to safeguard the interests of local communities and artisanal (small-scale) miners.
The task force comes in the wake of the enactment of the long-awaited Mining Act, 2016 that overhauled the archaic Mining Act enacted in 1940.