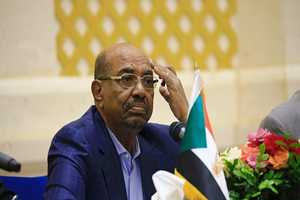 Posted on :Friday , 11th August 2017
The Kenyan Ambassador in Khartoum Aaron Kee has expressed his country's desire to activate the aspects of joint cooperation with Sudan in the field of minerals.
In a meeting with the Minister of Minerals Prof. Hashim Ali Salim Wednesday, the Kenyan ambassador said that the Kenyan Ministry of Minerals determined to benefit from the Sudanese experience through the exchange of expertise between the technical the two countries and sending the technicians to be trained on mineral search, exploration and procedures.
For his part, the Minister of Minerals announced his ministry readiness of to cooperate with the brothers in the state of Kenya to develop the mining sector and extend necessary technical support.
It is worth mentioning that the Kenyan Ministry of Minerals signed a joint cooperation agreement with the Ministry of Minerals in Sudan during the month of October last year.