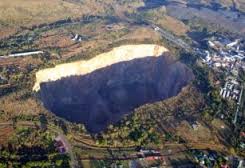 Posted on :Monday , 2nd January 2017
The activities of mining firms often affect the communities in which they operate in; In some instances, a large number of people have to be relocated due to mine constructions. It is against this backdrop that players in the mining sector are taking the corporate social responsibility (CSR) agenda seriously. The World Bank defines CSR as "the commitment of businesses to contribute to sustainable economic development by working with employees, their families, the local community and society at large to improve their lives in ways that are good for business and for development".
According to the African Mining Vision, it is necessary for mining companies to embrace the notion of CSR in order to contribute to wider development objectives. Mining firms now accept that neighbouring communities need to have basic services like water and sanitation, clinics and schools. However, misgivings about what mining firms are reaping and what the locals are getting in return persist in various parts of the continent.