4CR INTERNATIONAL GMBH & CO KG, SIGNED UP AS AN EXHIBITOR AT 24TH AUTOEXPO KENYA 2023
Posted on :Thursday , 4th May 2023
Leading German manufacturer of consumables for car refinishing is 4CR. They offer items for polishing, abrasives, primers, plugs, sealing, and masking, among other things. A fully recognisable brand with a committed technical support team and outstanding marketing support, 4CR is more than just a German manufacturer. Meet them at Stand 112.
. . .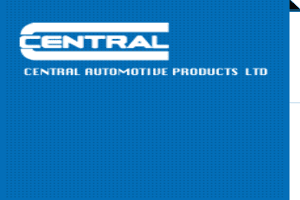 CENTRAL AUTOMOTIVE PRODUCTS LTD TO EXPAND ITS OVERSEAS FOOTPRINT IN AFRICA AT 24TH AUTOEXPO KENYA 2023
Posted on :Wednesday , 3rd May 2023
Central Automotive Products Ltd., are automotive-related company, supplying high quality Japanese made products all over the world. It is well-versed in automotive industry, established original brand with the utmost confidence and pride. That is J.C.A.P. Visit their Stand 151
. . .