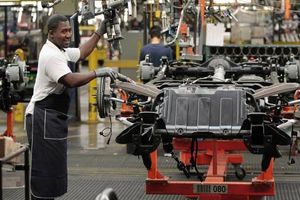 Posted on :Tuesday , 24th May 2022
Kenyan annual sales of domestically produced automobiles are predicted to climb by 70%. This is in response to the government's edict prohibiting the entry of secondhand trucks and buses.
The importation of secondhand buses longer than seven metres has been prohibited, according to a statement issued by the Kenya Bureau of Standards (KEBS). The prohibition goes into effect on July 1, 2022. Trucks having a capacity of 3.5 tonnes or more will also be prohibited from entering the nation as of the same day.
However, KEBS has said that old tractor heads and prime movers would be permitted. However, the year of manufacturing cannot be older than three years. This waiver is only valid until June 2023. Following this grace period, only fresh units will be accepted.
The decision to prohibit the importation of used trucks and buses is consistent with the new standard (KS 1515: 2019), which was released in 2019 to replace the old standard, which had been in use for 19 years.
The new mandate will not only enhance demand for locally produced trucks and buses, but it will also create more employment, improve skills, and encourage technology use.
In 2021, the Kenya National Bureau of Statistics (KNBS) reported that 4,616 used trucks, buses, and prime movers were imported into Kenya. This demonstrates the tremendous demand for commercial cars in Kenya, which local assemblers may capitalise on following the prohibition.
Simba Corporation, Isuzu East Africa, and other indigenous assemblers, on the other hand, produced 6,535 trucks. This comprises both commercial and prime movers. According to the numbers (assuming that all imports are converted to local purchases), prohibiting the importation of used commercial vehicles might result in a 70.6 percent increase in sales of locally constructed cars to 11,151 units.
The greatest number of imported commercial vehicles were provided by prime movers (2,807). Lorries accounted for 1,544 units, while buses accounted for 265 units. While just a few prime movers are produced in Kenya, the government's new initiative will result in a major rollout of these commercial vehicles.
Second-hand commercial vehicles are imported because they are less expensive than zero mileage/locally produced vehicles. The prohibition, however, is anticipated to drive anyone wishing to purchase a commercial vehicle to local motor vehicle assembly firms.
The National Treasury, directed by Minister of Finance Ukur Yattani, granted a 25% import tariff exemption for car parts used in vehicle assembly in the 2022/23 budget. This offers local assemblers a pricing advantage.
Meanwhile, the importation of compact used vans with a maximum length of seven metres, as well as non-commercial vehicles such as SUVs and saloon cars, will continue. This is just if they are under the age of eight. Imports should also be of greater quality, particularly in terms of emissions. Kenya is expecting that the proposal to restrict heavy-duty automobile imports would assist boost domestic assembly industries and boost competitiveness.