Posted on :Monday , 27th February 2023
Going by the National Bureau of Statistics (NBS), with 100,371 arrivals last year, France brought in the second highest number of arrivals from outside the African continent, after the US, whose figures stood at 100,600.
The Basa, meant to attract more tourists, was signed by the Works and Transport minister, Prof Makame Mbarawa, on behalf of Tanzania and Franceâ€&. . .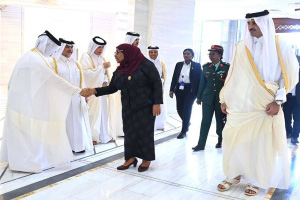 Posted on :Monday , 27th February 2023
Two more United Arab Emirates companies have made in-roads into Tanzania, following President Samia Suluhu's trip to the Gulf country last year to seek business.
On 6th February, the Tanzania Forest Services Agency (TFS) and UAE-based Blue Carbon LCC announced a joint environmental conservation programme to promote sustainable forest management practices wh. . .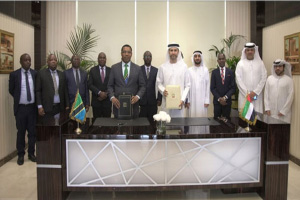 Posted on :Wednesday , 12th October 2022
Tanzania and Qatar have signed a MoU to end double taxation and strengthen trade and investment ties with the United Arab Emirates (UAE).
A media statement issued by the State House says the objective of the MoU is to 'enhance trade and investment cooperation and partnership between business communities from Tanzania and Qatar.'
To strengthen trade and inve. . .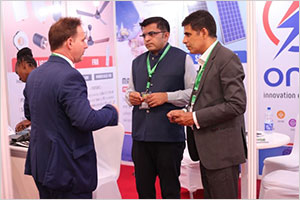 Posted on :Tuesday , 13th September 2022
EEPC India as a part of INDEE Tanzania 2022 brings over 80 Indian companies presenting industrial and engineering products and machinery in Dar es Salaam. The event coincides with the 22nd Indusmach 2022 international trade exhibition which is showcasing engineering products, tool, hardware, machinery and equipment for the East African market. The trade show will be held from 22nd to 24th Septe. . .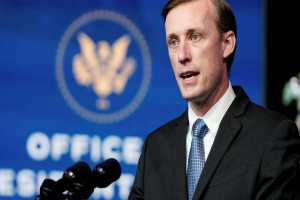 Posted on :Thursday , 25th August 2022
Aviareps, leading international representation, marketing and communications company for aviation, tourism, hospitality, and food & beverage brands, will open two new offices in Dar es Salaam, Tanzania, and Nairobi, Kenya in October 2022.
The new owned offices will create a permanent Aviareps presence in Tanzania and Kenya to provide specialized GSA representation service. . .
Please Select an Option
Exhibiting

Visiting

Information