Posted on :Monday , 25th April 2022
Tanzania and the US have on April 22, signed 7 agreements for business projects which are set to be implemented in Tanzania by investors and companies from the United States of America.
The signing of the agreement was witnessed by President Samia Suluhu Hassan who is in the United States for a 2 week official trip.
According to a statement issued by the di. . .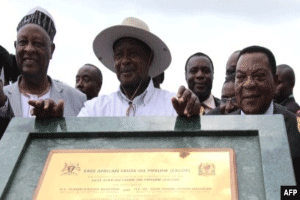 Posted on :Monday , 21st March 2022
Tanzania and Uganda are gearing up to become the region's oil economies with the latter signing a mega oil pipeline deal to transport Uganda's oil to its port of Dar es Salaam.
The East African Community (EAC) is one of the fastest-growing economic blocs in the World. The pre-Covid-19 period saw the Economic Commission for Africa note that East Africa was actually the fastest. . .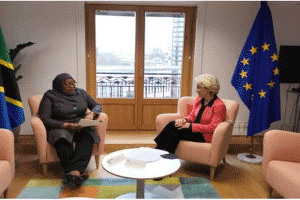 Posted on :Monday , 21st March 2022
On 18th February 2022, the President of the European Commission (EC) Hon. Ursula Von der Leyen met with Tanzania's President Hon. Samia Suluhu Hassan on her visit to Belgium.
After the meeting, Von der Leyen has announced the EC's support to Tanzania with EUR 425 million to fund various development projects in the country over the . . .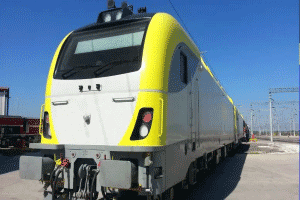 Posted on :Tuesday , 18th January 2022
On 28th December 2021, the President of Tanzania Samia Suluhu Hassan witnessed the signing of the agreement for the construction of the 3rd phase of the Standard Gauge Railway (SGR) connecting Makutupora to Tabora.
The agreement was signed between the Tanzania Railways Corporation (TRC) and Yapi Merkezi of Turkey at a ceremony held at the State House in Dar es Salaam.
&. . .
Please Select an Option
Exhibiting

Visiting

Information