TOLERANCE D.O.O., SLOVENIA PARTICIPATING AT 22ND INDUSMACH TANZANIA 2022
Posted on :Friday , 27th August 2021
Tolerance D.O.O. is a family company, founded on 30 August 2002, where they started active operations in 2005 by transferring employees and machinery from the company to the company. They produce various cutting and injection tools, spare parts (axles, gears, sprockets, bolts, pins, slats, spacers, shafts, screws, bushings. They offer turning, milling, beating, grinding, drilling, gearing, wire erosion services, heat treatment, metallization, sandblasting, sawing material. Visit them at stand B128B.
. . .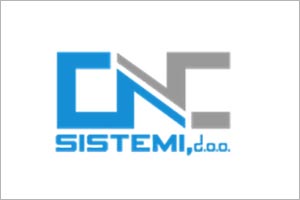 CNC SISTEMI D.O.O., SLOVENIA TO VENTURE AFRICA AT 22ND INDUSMACH TANZANIA 2022
Posted on :Friday , 27th August 2021
The company CNC SISTEMI D.O.O., from Slovenska Bistrica, started its activity in 2019. They offer the production of more demanding products, such as various machine parts for the automotive industry, motorcycle industry, production of aluminum, stainless steel and iron welds with final machining, machining of forgings and castings. With the existing machine park, they offer the services of CNC milling, CNC turning, grinding, heat treatment, production of welds with final machining, production of various gears to order and processing of forgings or castings. Visit them at stand B128A.
. . .