Posted on :Tuesday , 11th April 2023
The "Let there be light" program, run by the Kwale County Government, has started an ambitious multi-million shilling mass installation of solar lighting in metropolitan areas around the county.

By using solar-powered lamps, socioeconomic activity will be improved, security will be increased, and crime will decrease.

Solar street lights offer a significant compet. . .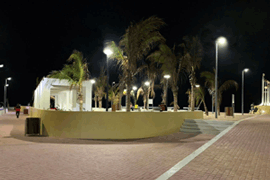 Posted on :Friday , 9th December 2022
BEKA Schreder is proud to have been involved in a heart-warming project where LED luminaires were donated to Matolweni Early Childhood Development Centre in Drayini Village, outside of Idutywa, Eastern Cape.

The original Matolweni Early Childhood Development Centre was a mud hut crèche. High crime rates have initiated efforts to upgrade the facility. The community was introdu. . .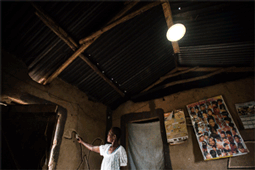 Posted on :Thursday , 10th November 2022
Lighting the majority of Kenyans are without power, which forces them to use kerosene to light their homes. Kerosene is an extremely polluting fuel because when it burns, it releases more black carbon than wood, which is harmful to the health of its users. Kerosene lamps are also costly, their light is too weak for studying or reading, and they present a fire and burn risk.

One Acre Fund. . .