Media/Press Releases
The event is very well advertised and promoted on all platforms as follows :
Email Campaigns

Newsletters

Flyers

Billboards & Hoardings

Road shows

Email Invitations
SENSINOVA, INDIA at Lightexpo Kenya 2019
ADVERT IN NEWSPAPER
Published on April 16, 2018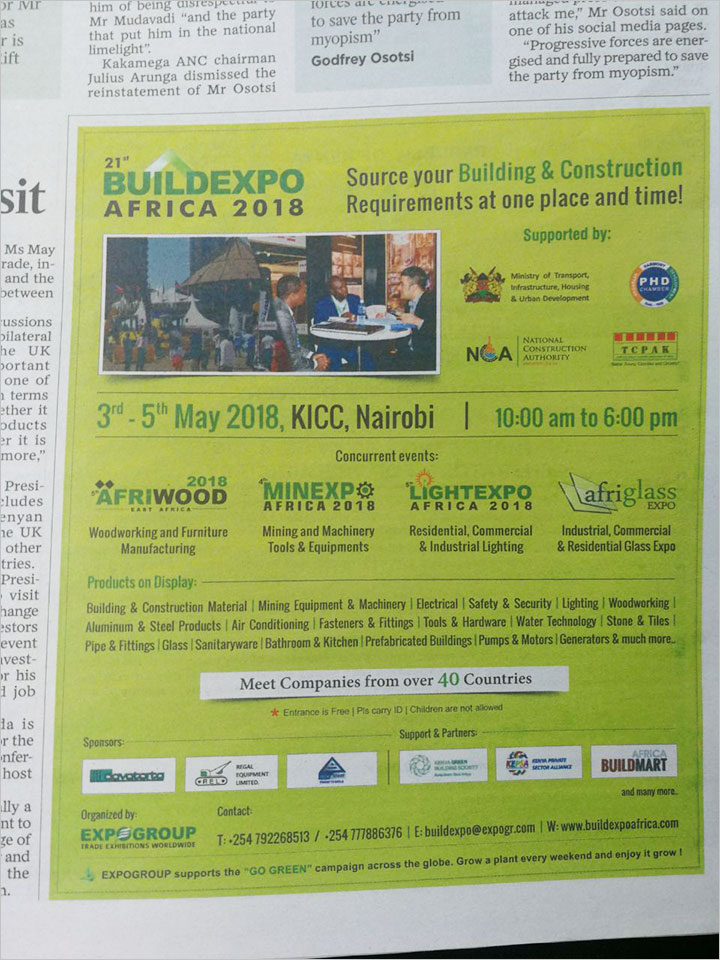 Excellence in innovative building and technologies awards 2018
Published on 19th March, 2018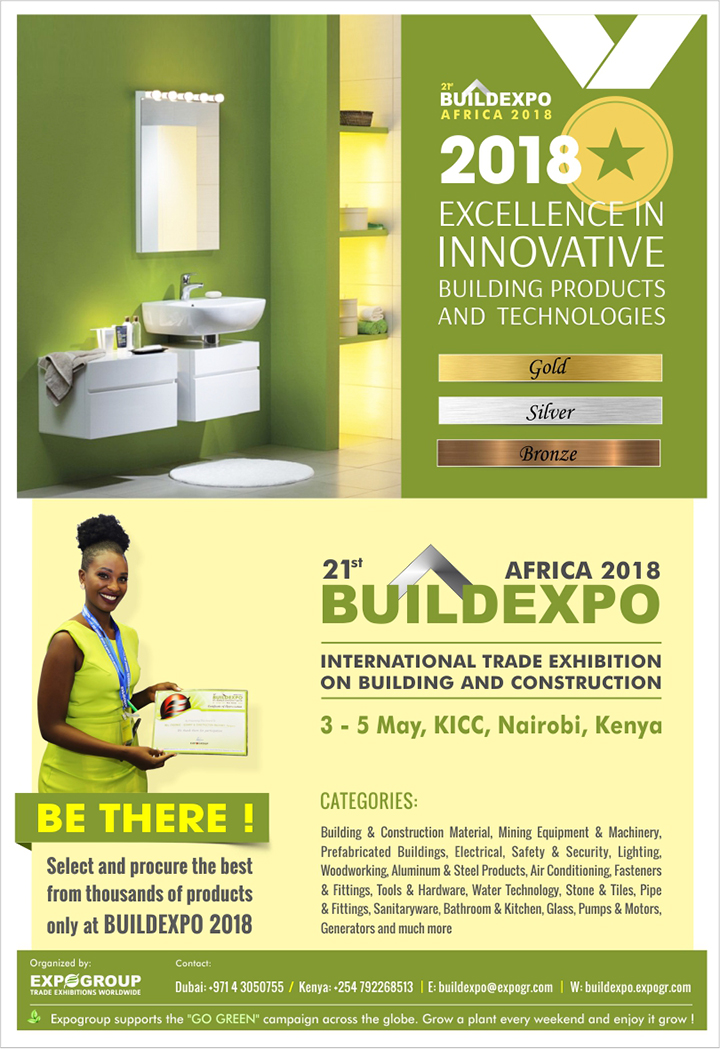 Event Advertising - Mobile Billboards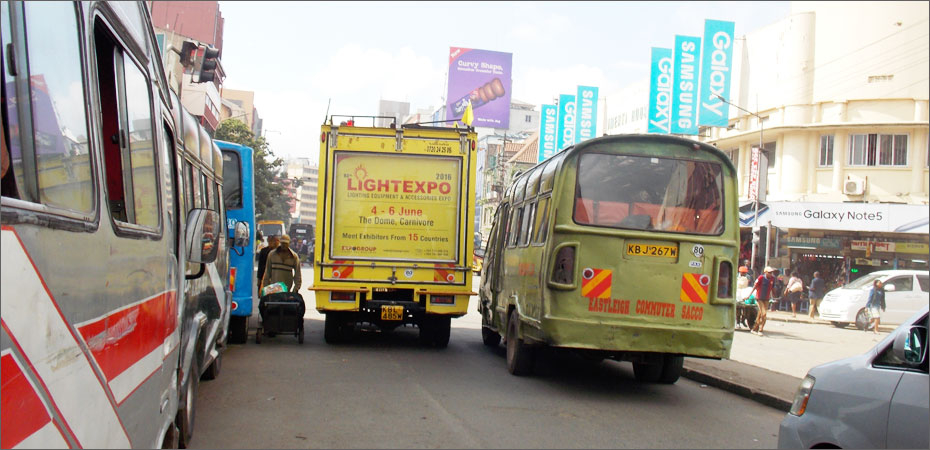 lIGHTEXPO Africa 2017 - Investment, Expansion & Growth opportunities
The LIGHTEXPO 2017, Africa's largest International architectural and commercial lighting trade show will be staged at the KICC Nairobi Kenya from 4th - 6th June, 2017.
LIGHTEXPO 2017 is getting set to deliver outstanding value and quality for all investors involved. The 2017 event is taking the best of its previous shows – all the ingredients that made them so successful – then adding even more value to the mix, based on findings from the latest market research. Also with close collaboration with several regional trade bodies such as Kenya National Chamber of Commerce & Industry, African Business Development Association, Dubai Exporters and Trade Invest Africa who will be present at the event
LIGHTEXPO 2017 exhibitors and Visitors will experience and benefit from a significantly enhanced show environment with new energy-efficient lighting concepts latest trends, innovations and solutions. The Show Organizers the EXPOGROUP is aiming to have overall value and satisfaction through a record-breaking attendance and a sold-out trade show floor during its 3 day run
The event is gearing up to present a truly transformational innovation in the lighting industry with technology breakthroughs occurring daily. From inception, the event is designed to feature to the attendees on the industry's latest trends, innovations and solutions. The event brings together the foremost designers, manufactures, architects, engineers, and industry professionals to cover lighting products, equipments, applications, controls and solutions, as well as design innovation, product updates and latest in the market.
LIGHTEXPO 2017 has anticipated and will address the light industry commercial environment changes and growth opportunities with comprehensive product presentations.
LIGHTEXPO 2017 is the only show which has been catering to the demand of not only the Kenyan market, but the entire East African region. The trade show will provide exhibitors with an outstanding opportunity and platform to meet existing and new customers, launch new products, generate sales, enhance company image and build brand awareness, interact with distributors & suppliers, and gain competitive insight of the market Kenya is under rapid development in its infrastructure, urbanization, economic zone, industrial parks, and tourism resorts. It is estimated that Kenya's Lighting industry value will double from 2012-2017. The lighting Industry is looking at a precipitous growth.
LIGHTEXPO Africa will be an event of its kind in Africa, enjoying the endorsement, support and sponsorship of the Africa Business Development Association, Dubai Exporters, Trade Invest Africa & Kenya Details portal.
Contact person: Jason Dexter (feedback@expogr.com )
For an urgent response, please email onfeedback@expogr.com,