SHENZHEN HUATUO POWER INDUSTRIAL CO., LTD TO EXHIBIT AT 06TH LIGHTEXPO KENYA 2019
Posted on :Tuesday , 11th June 2019
Shenzhen Huatuo Industrial Co., LTD which is an high-tech enterprise with the integration of design, development, production and sales for LED power supply, the main products including: Non waterproof power supply, Slim Non water proof Power supply, Ultrathin Power supply, Aluminum Shell Rain proof Power supply, Aluminum Shell Water Proof Power supply, PC shell Water Proof Power Supply and Global Certificated Power Supply.Visit them at stand 156.
. . .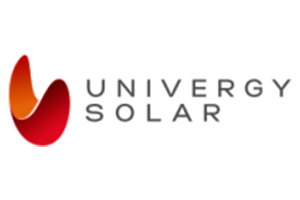 UNIVERGY SOLAR TO EXHIBIT AT 06TH LIGHTEXPO KENYA 2019
Posted on :Monday , 27th May 2019
Univergy was born in 2012 as a result of the merger of several entities with extensive experience in Renewable Energies , with the aim of offering clean energy solutions throughout the world, with sustainability as a fundamental pillar of all thier projects. The group's management has a long history, with more than 20 years of experience in photovoltaic and wind power , as well as in all areas related to the generation of energy and the optimization of natural resources . Visit them at stand 125.
. . .