SHANDONG BESTEEL INTERNATIONAL TRADE CO. LTD TO EXPLORE AFRICA'S MARKET AT 22ND BUILDEXPO KENYA 2019
Posted on :Tuesday , 21st May 2019
SHANDONG BESTEEL INTERNATIONAL TRADE CO., LTD is a large-scale commercial trading company in western China. The company's business scope includes: wholesale, retail and warehousing of asphalt, fuel oil, soybeans, paper pulp, paraffin products, instruments and apparatus, rubber, cotton linter, polycrystalline silicon, battery pieces, petrochemical components, steel, building materials; along with import and export trade of products and technologies, etc.
. . .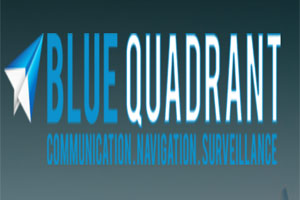 BLUE QUADRANT LIMITED TO EXHIBIT AT 22ND BUILDEXPO KENYA 2019
Posted on :Tuesday , 21st May 2019
Blue Quadrant Limited is an end-to-end provider of Communication, Navigation and Surveillance solutions for the Aviation industry, primarily for the African region. Blue Quadrant represents global majors in the specialized areas of Search & Rescue Management, Emergency Response Management, Air Side Vehicle Surveillance, Simulators, Mobile Air Traffic Control Towers, Flight Calibration and System Integration for NAVAIDS. Services include system design, upgrading existing Air Traffic Control Systems, completely new turnkey installations, safety cases, training and maintenance and civil works.
. . .