DAVIS & SHIRTLIFF LTD AT 22ND BUILDEXPO KENYA 2019
Posted on :Saturday , 29th June 2019
Kenya based Davis & Shirtliff is East Africa's largest water industry player focusing on pumps, water treatment, swimming pools, renewable energy, Boreholes and power products.The group is Kenyan based and operates through a network of Kenyan branches as well as regional subsidiaries in Uganda, Tanzania, Zambia, Rwanda, South Sudan, DRC, Zimbabwe and a partnership in Ethiopia.
. . .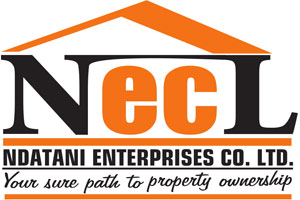 NDATANI ENTERPRISES CO., LTD TO EXHIBIT AT 22ND BUILDEXPO KENYA 2019
Posted on :Friday , 28th June 2019
Ndatani Enterprises Company Ltd is a leading provider of affordable housing. From providing easy payments, building construction and a wide range of services along with an effort to make ownership of plots as easy and affordable as possible, Ndatani Enterprises Company Limited offers necessary services including identification of target plots, due diligence, plots acquisition, conveyance of the plot at land registry, fencing the land, as well as financing through our partners such as HFCK, KCB-S&L and Equity Bank.
. . .