Posted on :Tuesday , 27th October 2020
In terms of infrastructure investments, Tanzania is leading the East African bloc in terms of value.
The region, the second-largest economy in the EAC, according to the Africa Construction Trends Report 2019, reported a total project value of USD 60.3 billion last year. Tanzania's overall project share is 41.2 percent, the highest potion in East Africa's total investment valu. . .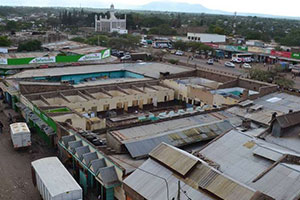 Posted on :Thursday , 10th September 2020
The World Bank has approved a Sh81 billion loan to upgrade half of the 750-kilometre Isiolo-Mandera road and lay a fibre-optic cable in a major boost to the North Eastern region.
The lender said on Wednesday that it projects the International Development Association (IDA) financing will improve the movement of people and goods, digital connectivity and access to social services for over 3. . .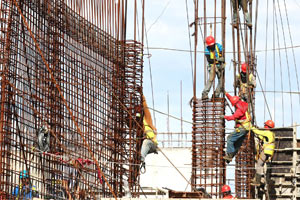 Posted on :Wednesday , 2nd September 2020
The building of Mt. Kenya region's tallest building has begun. The "Praise Mall" project for mixed-use urban growth covers a total area of 0.4 hectares of land along Meru-Embu-Nairobi Highway in Meru city, Meru County. Jesus House of Praise International church is designing the over USD 42 M project and Jianxi Jingtai Water Conservancy and Electric Power Development Ltd are carrying out the con. . .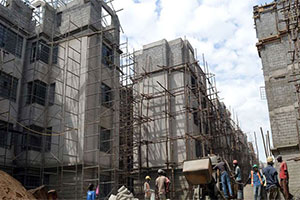 Posted on :Wednesday , 2nd September 2020
Cement consumption in the first seven months defied effects of the corona virus pandemic pointing to stable activity in the construction sector despite the restrictions imposed in March to curb spread of the disease.
Data from the Kenya National Bureau of Statistics (KNBS) show that consumption rose 4.5 percent to 3.59 million tonnes in the period from 3.44 million tonnes posted first sev. . .
Please Select an Option
Exhibiting

Visiting

Information