Posted on :Wednesday , 9th May 2018
Keeping in mind the 'Big Four' agenda, Kenya is all set to build 30,000 low cost homes in the region. The project will see the light in the region of East Nairobi with 5,000 houses in Shauri Moyo, 20,000 houses in Makongeni, 3,000 houses in Starehe and 2,000 units in Park Road estates.
State House spokesperson Mr. Manoah Esipisu informed that the project will be com. . .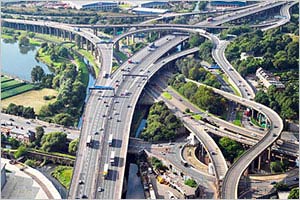 Posted on :Saturday , 5th May 2018
Kenya's application to be inducted in the China-led Asian Infrastructure Investment Bank (AIIB) has been accepted, creating a big financial boon for the developing nation. It will be a cheaper solution for Nairobi's financing needs with regards to infrastructure. AIIB's Vice President and Corporate Secretary Sir Danny Alexander commented in a statement, "We're very happy . . .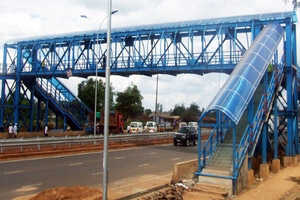 Posted on :Thursday , 19th April 2018
The newly upgraded Outer Ring Road in Eastlands will now boast of 11 footbridges the construction of which is currently underway
KURA chief corporate communication officer John Cheboi yesterday said the Chinese firm Sinohydro Tianjin Engineering Limited will construct the footbridges at a total cost of Sh880 million.
The company has started putting up the footbridge at Bab. . .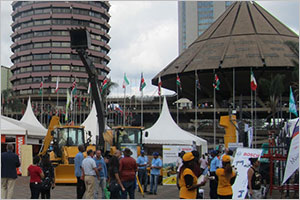 Posted on :Saturday , 7th April 2018
Kenyatta International Convention Center ( KICC ) is gearing up to host its largest annual event, the 21st edition of Buildexpo Africa to be held from May 3 to 5. The show catering to the construction industry is spread over the entire indoor and outdoor area of KICC with exhibitors participating from 40 countries.
According to the org. . .
Please Select an Option
Exhibiting

Visiting

Information