Kenya cements its position as East Africa's power house, becoming the preferred gateway to Africa
Source: www.worldbank.org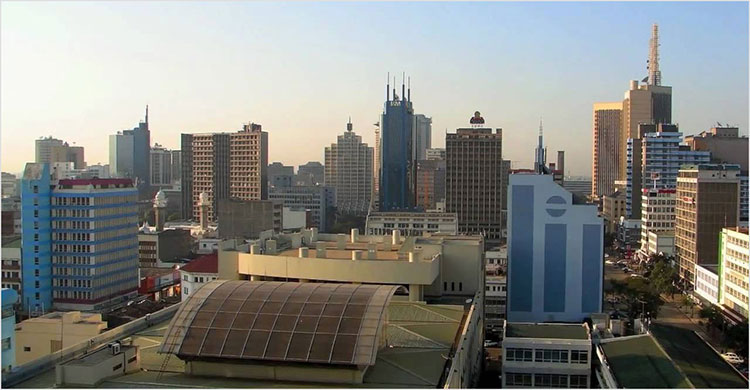 Kenya has the potential to be one of Africa's success stories from its growing youthful population, a dynamic private sector, highly skilled workforce, improved infrastructure, a new constitution, and its pivotal role in East Africa.
Kenya has made significant political, structural and economic reforms that have largely driven sustained economic growth, social development and political gains over the past decade.

Kenya's "Vision 2030" strategy, which aims to transform the country from a frontier market into an emerging market by 2030, is optimistic, but the goal will become achievable in the coming periods, provided that economic growth is supported by institutional reforms. Experts expect real GDP growth to rise on an average, from 5.8% a year in 2019-20 to 6% a year beyond 2020, helped by technological progress. This is expected to translate into real growth per head of 3.9% a year in 2019-50, giving a significant and sustained boost to private consumption.

Kenya's economy is transformative and has promoted greater investments at the grassroots, strengthened accountability and public service delivery at local levels. While global economic activity has faltered recently, growth has resumed in the last five years reaching 5.7% in 2019 placing Kenya as one of the fastest growing economies in Sub-Saharan Africa. The economic expansion has been boosted by a stable macroeconomic environment, low oil prices, rebound in tourism, strong remittance inflows and a government led infrastructure development initiative. An upbeat fixed investment should support growth this year and next, as the government moves forward with its "Big Four Agenda" infrastructure projects.

Under the Kenya Informal Settlements Improvement Project, 98.2km of settlement access roads have been constructed; 84.549 kilometers of footpaths; 107.535 kilometers of drainage canals; 63.048km of sewer pipeline and 4,788 sewer connections; 110km of water pipeline and 7,306 water connections; 21 number ablution blocks and 134 30-meter-high mast security lighting. In addition, a total of 1,361,320 people have benefitted from tenure (127,200) and infrastructure and service delivery (1, 234,120).

The National Safety Net Program (NSNP) is reaching nearly five million people in over one million households, an increase from 1.65 million people in 2013, and will be scaling up to an additional 50,000 households in the next two years in the most drought affected areas of the north and northeast region.

A $1 billion investment in International Development Association (IDA) financing over 13 years has have realized extensive roads rehabilitation, triggered major institutional and policy reforms that have transformed Kenya's roads and the aviation sector.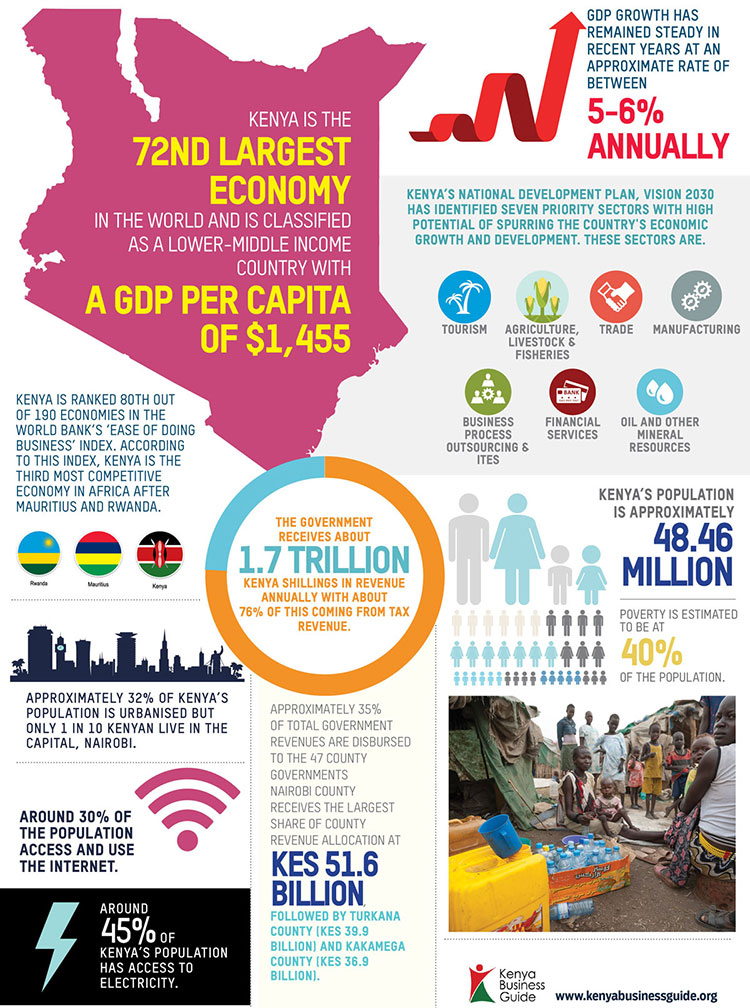 162,000 kilometers of Kenya's roads are documented since 2005.
The investment also led to creation of transport agencies and strengthened others namely: the Kenya National Highways Authority, the Kenya Urban Roads Authority, the Kenya Rural Roads Authority and the Kenya Civil Aviation Authority
Modernization and expansion projects in the aviation sector has:
Boosted economic growth and has created thousands of jobs.
Promoted regional trade and tourism
Jomo Kenyatta International Airport is ready to handle non-stop flights to and from the United States for the first time and its passenger capacity has increased to 7.5 million from 2.5 million
Kenya has also invested heavily in geothermal power generation, which supplies low-cost, low-emissions energy. Kenya's president has announced plans to move the country to 100% green energy by 2020, as it scales up renewable investment. With an eye on sustainable development, President Uhuru Kenyatta aims to help mitigate climate change by reducing Kenya's carbon footprint, while creating much-needed jobs. The move comes as the country looks to triple the number of people connected to its power grid, to reach 60% of the population.
In the long-term, adoption of prudent macroeconomic policies will safeguard Kenya's robust economic performance. Looking ahead, near-term gross domestic product growth (GDP) is expected to rise to 5.8% in 2019 underpinned by recovery in agriculture, better business sentiment, and easing of political uncertainty.
Read More at
https://www.worldbank.org/en/country/kenya/overview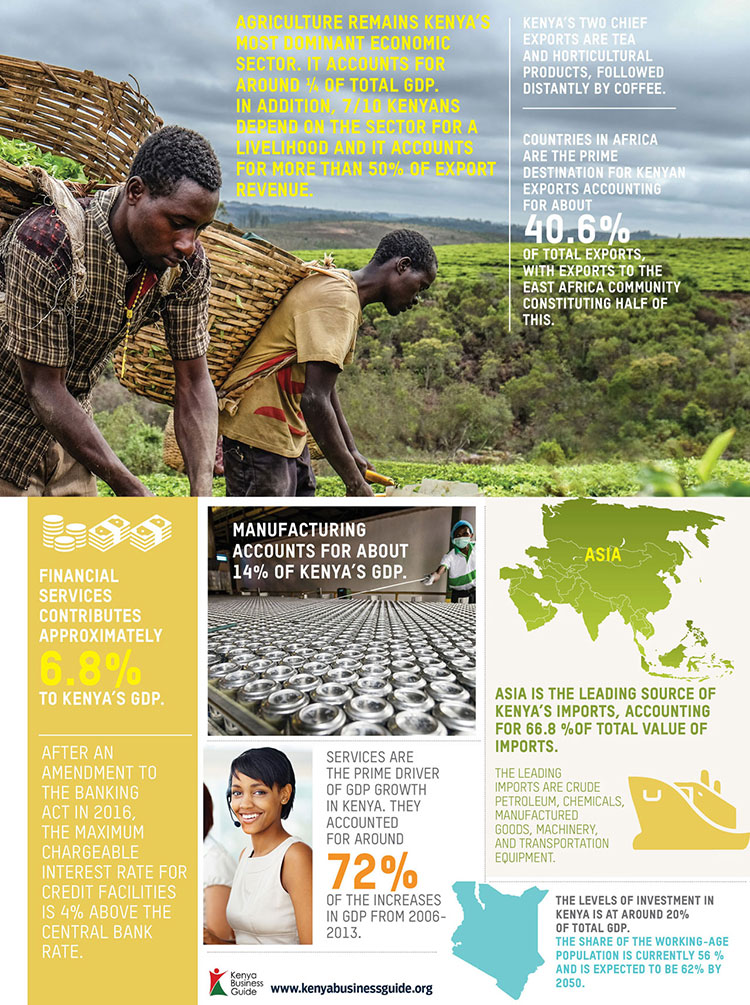 Sources: Information used to populate this section has been drawn from various sources including the Government of Kenya, World Bank, Brookings Institute, Kenya Business Guide (KBG), Focus Economics and World Economic Forum.