CBS TECHNOLOGIES PVT LTD TO EXPAND TRADE AND INVESTMENT TIES WITH THE EAST AFRICAN MARKET AT 7TH POWER AND ENERGY TANZANIA 2023
Posted on :Thursday , 23rd February 2023
CbS is one stop solution for industrial oil filtration & waste handling equipment located at Greater Noida, India. With 20+ years of experience as a manufacturer for huge range of various Industrial Oil Centrifugal Filtration Machine and Purification Systems for Transformer Oil, Hydraulic Oil, Diesel Fuel, Turbine Oil, Quenching Oil, Thermic Oil, Coolant, Lubricant, etc. and various waste handling equipments like Organic Waste Composting Machine, Waste Compaction Machine, Bio Digester Tank, etc. Visit them at stand I105.
. . .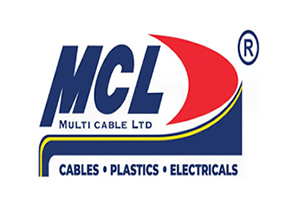 MULTI CABLE LIMITED TO VENTURE AFRICA AT 7TH POWER AND ENERGY TANZANIA 2023
Posted on :Wednesday , 22nd February 2023
MULTI CABLE LTD Company manufactures electrical equipment and components, since 2000. The company manufactures high-quality goods such industrial and household electrical cables, welding cables, aluminum conductors, pipes, and plastic components. In addition, Multi Cable Limited imports electrical products of the highest caliber, including transformers, switches, and as well as led tubes and fittings, downlights, and bulbs and many More.
. . .