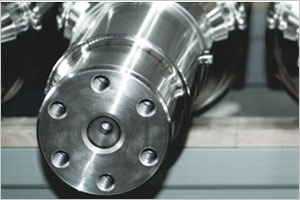 Posted on :Wednesday , 9th December 2020
"KOLDING D.O.O." has signed up as sponsors at the event in Tanzania "22nd INDUSMACH", in order to explore and expand its magnificent foot holes in Africa market.
The beginning of steel production in northern Slovenia goes back to the 17 century when the town of Ravne was founded. Over the years, the company Metal Ravne has become well known all over the world for its competitive production of alloy and specialty steels.
KOLDING D.O.O use special tool steels which are made in Meral Ravne using method of ladle and vacuum technology (EAF+VAD) and the process of electric slag remelting (ESR). To satisfy the highest requirements of their customers for quality they also apply steels made using the method of powder metallurgy (PM/HIP).
KOLDING D.O.O products will certainly meet your requirements to provide good solutions for your metallurgical equipment.
For 22 years, INDUSMACH Africa has been chosen by global manufacturers and exporters as the precise platform to enter the market of the millennium Africa.
The 22nd INDUSMACH 2021 - International Trade Exhibition on Industrial Products, Equipment & Machinery is the largest trade event held annually in Tanzania. The exhibition attracts exhibitors from more than 20 countries and visitors from all over East & Central Africa, thus giving exhibitors an excellent opportunity to explore several countries at one time. Over the past few years, Tanzania has emerged as a major regional trade centre. This is mainly due to the very friendly and business like atmosphere it offers to foreign investors and products. Duties are considerably low and re-exports to neighbouring countries are either very low or exempted.
Visit their website at: http://www.kolding.si/
News source: https://www.expogr.com/tanzania/powerenergy/