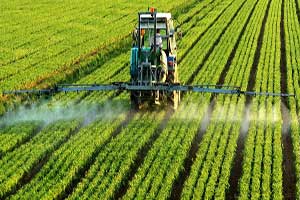 Posted on :Monday , 29th April 2019
Agricultural machinery produced by Rostselmash SC are planned to be supplied to Mozambique and East Africa, according to the agency of economic information Prime, with reference to the Director for export sales of the company, Maxim Maximov. We are talking about the implementation of a government project that provides for the export of 70 pieces of equipment to this East African country.
As east africa is one of the growing countries exporting machine to the African market seams to be promising. Increase in the need for machinery in the African market has open doors to other countries which leads to growth and penetration of the same.
According to a representative of one of the flagships of the Russian agricultural machinery, the company is counting on Africa.
The main hub for the work of Rostselmash with the countries of the continent is the Republic of South Africa, where the manufacturer has a repair base, and service teams travel to nearby countries (we should also remind you that they are planning to supply some mining equipment to the RSA).
Exports of agricultural machinery to Zimbabwe have already begun, where tractors and combine harvesters have been shipped, and supplies of self-propelled mowers are planned. In Zimbabwe, Rostselmash has partners-dealers, the work is established in the same way in Angola and Nigeria.
In general, the product line of the manufacturer includes more than 150 models and modifications of 24 types of equipment, including grain and forage harvesters, tractors, sprayers.
Currently, Rostselmash SC agromachines are in demand in more than fifty countries around the world. In this regard, we would like to remind you that Mongolia will expand the fleet of Russian agricultural machinery.