About Solar Kenya 2024
Solar Africa - Solar Exhibition In Kenya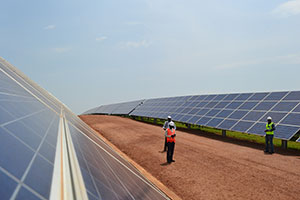 SOLAR EXPO - Kenya is the foremost exhibition in Kenya and the entire East and Central African region for the solar industry. The event is the largest and most significant in the region attracting leading companies, experts, professionals and decision makers. The trade exhibition is a key platform for promoting the latest products, technology and equipment for the solar industry. The expo participants gain special access to the East African market allowing them to experience the domestic needs and tailor their products to the region.
Solar energy is one of the most abundant and accessible renewable energy sources in Kenya, with an average solar radiation of 4-6 kWh/m2/day. The government of Kenya has enacted several policies and initiatives to promote the development and deployment of solar energy in the country. Solar energy is used for various applications, such as lighting, heating, cooling, pumping, cooking, and generating electricity. Solar energy also provides clean and affordable energy access to rural and remote areas that are not connected to the national grid. The private sector has played a key role in driving the growth and innovation of solar energy in Kenya.
The Kenya Off-Grid Solar Access Project, provides electricity to 1.3 million households and 800 public facilities in 14 counties using solar mini-grids, standalone solar systems, and clean cooking stoves. Several local and international companies have invested in solar projects, products, and services for residential, commercial, industrial, and institutional customers. These include solar home systems, solar lanterns, solar water heaters, solar water pumps, solar refrigerators, solar dryers, solar cookers, solar street lights, solar mini-grids, and grid-connected solar power plants.