Posted on :Wednesday , 24th May 2023
Shakti Pumps (India) Limited, a leading manufacturer of stainless-steel submersible solar pumps, pressure booster pumps, pump-motors, controllers, and inverters among other products, has expanded its presence in another export market with the commencement of operations in Uganda and opened a branch office in the country. Dr. S Jaishankar, the External Affairs Minister along with the esteemed Ug. . .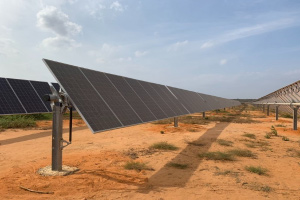 Posted on :Wednesday , 26th April 2023
The Kenyan Government, in partnership with the Kenya Off-Grid Solar Access Project (KOSAP), is developing 137 solar minigrids svtodd 12 of the country's 14 counties.
The project is financed by the World Bank, which approved an International Development Association (IDA) credit of US$150 million to fund the project back in 2017.
The solar . . .