Posted on :Tuesday , 6th October 2020
GivePower, a non-profit organisation providing solar energy and clean, affordable water, has positioned a seawater desalination system at Likoni in Mombassa County in eastern Kenya.

Powered entirely by solar energy and battery storage, GivePower's desalination systems are housed in 20-foot shipping containers and capable of transforming 70,000 litres of brackish and/or seawater into clea. . .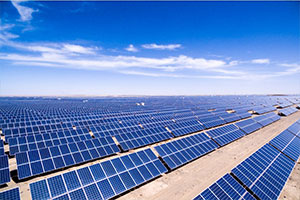 Posted on :Monday , 24th August 2020
The Marco Borero Company has recently closed the financing for its solar photovoltaic project in Nyeri in central Kenya. The solar power plant that will be linked to the grid will have a capacity of 1.5 MWp.

The Nyeri solar project is now arriving at the construction phase. Marco Borero Company lately completed its financing with the partaking of numerous financial institutions, together. . .