Media/Press Releases
The event is very well advertised and promoted on all platforms as follows :
Email Campaigns

Newsletters

Flyers

Billboards & Hoardings

Road shows

Email Invitations
10th POWER & ENERGY | OIL & GAS | SOLAR AFRICA 2023 - TV Commercial
Leaders from Energy, Solar, Oil & Gas industry to meet at KICC, Nairobi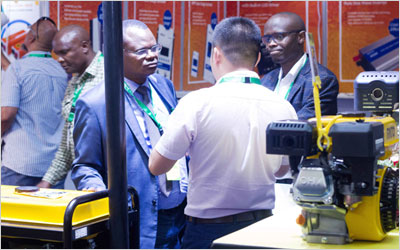 25 - 27 July, 2019 | Kenyatta International Convention Centre | Nairobi | Kenya
Dated: 23rd July, 2019
POWER & ENERGY AFRICA is back with the latest edition from the 25th – 27th of July 2019 at the Kenyatta International Convention Centre, Nairobi in Kenya. Co-located with the 8th edition of this event is also the 6th SOLAR and the 8th OIL & GAS Kenya, catering to greater number of audience from a wide industry base that is relative to the energy sector. The much awaited event will be inaugurated by Hon. Eng. John k. Mosonik, CBS, Chief Administrative Secretary, Ministry of Petroleum and Mining, Government of the Republic of Kenya and attended by various ambassadors, high commissioners and trade commissioners from various countries interested in promoting their national industries in Kenya.

The event hosts exhibitors bringing in a wide range of products and solutions like Generators & UPS Systems, Captive and Co-generation Plants, Transmission & Distribution Equipment, Solar Technology & Manufacturing, Solar Panels, Storage / Batteries, Street / Traffic / Billboard, Rural Power Generation, Emergency Lighting, Compact Systems for Residential, Commercial & Industrial Purposes, Drilling & Well Completion Equipment, Lifting Equipment, Cranes and Winches, Offshore Platforms, Design, Piling, Floating Equipment, Refining & Petrochemical Equipment and Services and more. The energy industry in East Africa is on a globalization drive and is now providing the African consumers a variety of products sourced domestically as well as internationally.
Countries dominant this year are Saudi Arabia, Egypt, Russia, China, Australia and India with several leading international brands looking to build a solid foundation in the East African market. Mohamed Salem Saleh Al Ojaimi Factory For Industry (Saudi Arabia), A.R.E. Group(Egypt), Mors Smitt (Australia), Global Insulator Group (Russia), Skipper Limited,  Schuf Group, Integro Engineers Pvt Ltd and Shakti Pumps India Limited (India),  East Group Co., Ltd., Linzhou Fengbao Steel Pipe Industry Co., Ltd. and Hangzhou Hpwinner Opto Corporation (China), Alce Elektrik San. Ve Tic. A.S and Dogumak (Turkey), Rps S.P.A Riello Ups (Italy), Sunlight Dome Tubular Skylights (UAE), Rhyton Solutions Gmbh (Germany), Komtes Group (Spain) and Ilyas & Brothers (Pakistan) are some of the market leaders in their respective industries.
The event is sponsored by major companies from Kenya and includes key players such as Zigma Enterprises Ltd., Twiga Solar Technology And Solutions Ltd, Equinox East Africa Energy Ltd, Nexus Quality, Technical Trading Company Limited, CP Solar Resources Limited, and Solar Works E.A Ltd among many others.
Africa's largest International Trade Exhibition for the energy sector brings together domestic and international companies in the market to the buyers from across the East Africa who are seeking to expand in the energy industry and to keep abreast of industry trends and developments. The event presents the latest products, innovations and solutions in newly structured product groups that cover the entire energy industry all under a single roof. Visitors will find the latest and most innovative products and equipment that are tailored to meet the needs of the region.

This event invites equipment distributers, equipment manufacturers and entrepreneurs, government and industry bodies promoting the sector as well as large companies engaged in the construction industry etc. This event has been planned to include the hardware equipment, parts and accessories needed in this industry. While Kenya is certainly one of the biggest markets in Africa, the event also lays strong emphasis on attracting traders and importers from neighboring countries.
According to the World Bank, infrastructure is the key to Africa's economic turnaround and energy generation and supply will play an even greater role in the continent's continued development. Kenya, in particular, is making giant strides in infrastructure and urbanization, with demarcated economic zones, commercial and residential buildings, and resorts for tourists. And as Kenya's population and economy grows, the demand for innovative and effective energy solutions is also accelerating.
Concurrent Events:
Visit:  http://expogr.com/solarafrica/ for more information or contact:
Trevor Daniel
Media Manager
Power & Energy ( East Africa )
Email: feedback@expogr.com
Int'l: +971 43050755 | Kenya: +254 792268513
POWERING THE FUTRE OF AFRICA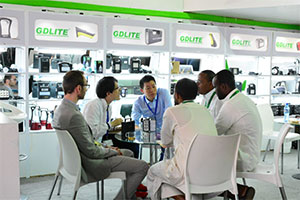 POWER & ENERGY and SOLAR AFRICA, East Africa's largest exhibition taking place on 11 - 13 April at the Kenyatta International Conference Centre in Nairobi, Kenya; 12 – 14 May at the Millenium Hall in Addis Ababa, Ethiopia; 12 - 14 July at the Kigali Convention Center in Kigali, Rwanda and 16 - 18 August at the Mlimani City Conference Centre in Dar-es-Salaam, Tanzania. The show has not only witnessed a 45% increase in exhibitors as well as visitor attendance over the past two years but has also grown right alongside of the exhibitors, building the trust that is required to ensure the permanence of the event. Expogroup announced the launch of Power & Energy and Solar Africa in Rwanda and Ethiopia on the occasion of their 20th anniversary in Africa.
POWER & ENERGY and SOLAR AFRICA has been one of East Africa's fastest growing sectors. To meet demands, the 2017 events will feature a Conference like never before dedicated to Power & Energy and Solar Sector with renowned speakers from different backgrounds of the Industry.
The recent revival in the region's Power & Energy and Solar sector is expected to increase the demand for electricity in East Africa to grow at approximately 5.3 % each year until 2020. To meet these requirements, generation capacity would have to increase by 37.7 % in Uganda, 96.4 % in Kenya, 75.3 % in Tanzania and 115 % in Rwanda. The governments, in conjunction with development partners, are preparing to build a more favorable business environment to facilitate growth.
East Africa has the potential for a diverse range of energy sources, most of these sources are untapped, including coal, geothermal energy, biomass, solar power and wind and there is therefore a high reliance on hydropower and Solar energy.
It is crucial for global investors to understand the unique opportunities and challenges of the individual countries within the region. Government focus on energy development, will provide a platform for both private and public sector participants to contribute. The private sector is definitely interested in investing; therefore POWER & ENERGY and SOLAR AFRICA provides the platform to showcase finest companies in business and to reap the benefits.
POWER & ENERGY and SOLAR AFRICA is today regarded as one of Africa's most dynamic international Trade exhibitions. Since its inception, Expogroup has envisioned the event to evolve as one of the most awaited and eagerly participated events in Africa. Through committed endeavor and a no-comprise attitude to service, the company has brought that vision to reality. POWER & ENERGY and SOLAR AFRICA is the interactive arm of Expogroup's activities and the event offers an appropriate platform for outsourcing collaborations, explore new business avenues, enhance your current business, look for beneficial tie-ups and will create opportunities for business visitors to interact with International Exhibitors.
Come be a part of this change!!!
POWER & ENERGY / SOLAR AFRICA 2017:
KENYA: 11th – 13th April – KICC, Nairobi, Kenya
ETHIOPIA: 12th – 14th May – Millenium Hall, Addis Ababa, Ethiopia
ETHIOPIA: 12th – 14th July – KCC, Kigali, Rwanda
TANZANIA: 16th – 18th August – MCCC, Dar es Salaam, Tanzania
For more information on these events please visit: https://solarexpo.expogr.com/
Solar Africa 2017 – Africa's largest International Solar Trade invites bookings for the next editions in East Africa
After the success SOLAR AFRICA 2015 has seen, the organizers, Expogroup Worldwide is delighted to announce the return of SOLAR AFRICA 2017 from the 10-12 June 2017 at KICC, Nairobi Kenya.
One of the major challenges in the renewable energy industry is how to provide electricity when the sun isn't shining and maximizing the value of solar energy. With Global investment in Energy Storage Technologies increasing and cost effective solutions rapidly emerging SOLAR AFRICA 2017 will prove to be a good platform to commercial organization industry that wishes to expand its market to the giant African Market.
SOLAR AFRICA 2017 is a comprehensive International Trade event that will mark an important and relevant point for industry professionals to source for products, meet new business contacts, build partnerships, and keep abreast of industry trends and developments. The event also aims at showcasing latest technology, solutions and their applications for energy storage, in conjunction with renewable energy and beyond. Solar Africa will set a platform to bring together equipment providers, manufactures, utilities energy experts, etc to explore the market ready applications for energy storage at all scales.
Kenya being situated in proximity to the equator has a huge source of solar resource, which if capitalized and developed efficiently can prove to be an asset to the locals and a profitable source of revenue to the investing companies.
The event is the only dedicated industry specific international trade show for the solar Industry in the entire East African region that promises to be an excellent platform to form business alliances, showcase technological and interact directly with the African traders from the East, Central & South African region.
Currently East Africa is one of the fastest growing markets in the world and Solar Africa will attract thousands of buyers and decision makers from all the levels and sectors of the Solar Industry and aims to promote a direct business link between buyers and sellers. The trade events is aiming to be the gateway to East African Market which is fast emerging as distribution & supply hub to the entire African region.
SOLAR AFRICA 2017 is looking to raise the Solar industry standards in Africa, by connecting market players such as manufacturers, suppliers, systems partners, researchers, engineers and technical buyers. So here's inviting all potential trade attendees who are looking at growth, development and expansion in the African Solar market to mark the dates and be there!
For an urgent response, please mail on feedback@expogr.com,