Masters of efficiency from LEDVANCE at Lightexpo Kenya 2018
Posted on :Friday , 30th March 2018
LEDVANCE, the LED lighting company, is showcasing the third generation of its state-of-the-art HQL LED lamps at Light + Building – even more compact, weighing even less, more versatile and with new lumen packages and light colors.
. . .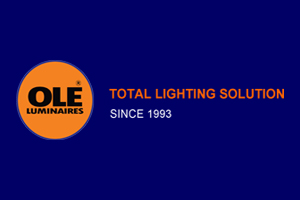 OVERSEA LIGHTING & ELECTRIC (M) SDN BHD, MALAYSIA IS SHOWCASING THEIR PRODUCTS IN KENYA
Posted on :Monday , 19th February 2018
Oversea Lighting & Electrical (M) Sdn Bhd celebrates over two decades of success and exponential growth as Malaysia's one stop total lighting solutions company. Since the company's inception in 1993 by founder Dato' S.K. Wong, Oversea Lighting (M) Sdn Bhd is the current market leader in Malaysia's lighting industry.
. . .