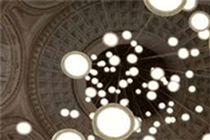 Posted on :Friday , 11th March 2022
According to Future Market Insights' "LED & OLED Displays and Lighting Products Market: Africa Industry Analysis and Opportunity Assessment, 2016-2026," the Africa LED & OLED displays and lighting products market was valued at US$ 684.9 Mn in 2015 and is expected to grow at a CAGR of 17.8% from 2016 to 2026. "Increasing government backing and the introduction of new government projects for LED lighting is boosting the growth of the lighting goods market in Africa," according to experts at Future Market Insights. The growth of the lighting products industry in the region is being fueled by constant work on 'Lighting Africa' (an initiative of the IFC and the World Bank)." Factors such as a growing smartphone subscriber base and rising consumer spending on television services are propelling the LED and OLED display industry in Africa forward.

LED lighting products have a longer lifespan than standard bulbs and CFLs, lasting roughly 50,000 hours of brightness and using less energy. Longer lifespan, energy efficiency, improved environmental friendliness, higher durability, reduced heat, and smaller size are all advantages of LED lighting over traditional lighting.

Displays and lighting goods are divided into two categories in the Africa LED and OLED products market. The market is divided into three segments based on display types: mobile displays, consumer TV displays, and outdoor LED displays. The Africa market for lighting products is divided into two categories: product type and applications. The market is divided into LED bulbs, bare LED tubes, LED fixtures, and solar LED lighting based on product type. The market is categorised into street lighting, down lighting, garden lighting, ceiling lighting, decorative and portable lighting, and others based on their uses.