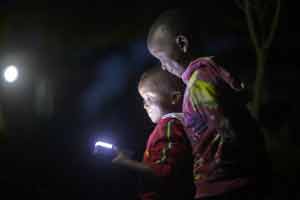 Posted on :Wednesday , 1st May 2019
LEDs are on the rise in Kenya, and Lumega have been fortunate enough to be taken into account as being both an indoor and outdoor supplier to exciting projects in the great country.
Lumega is an architectural lighting company, delivering our services to professional companies and hereby making the process of choosing LED lighting easier. Having the knowledge that for professional companies like contractors and architects, finding the right LED bar, club, restaurant, and hotel LED lighting can be a challenge, which is why Lumega have specialized in making this process easier.
As they have specialized in the processes needed for large building projects, Lumega consider themselves as being a contractor and architectural lighting company. They understand that every project needs an individual touch and the building under construction needs to fit the later purpose. While office and workspace LED lighting needs to be bright and efficient Hotel LED lighting needs to be welcoming and exclusive. They plan the perfect lighting solution in close dialogue with professional companies associated with a given construction process.
They believe that their vast experience in Kenya with various lighting projects of different sizes qualifies them to become the wholesale LED lamp designer, supplier, and manufacturer in the country. And when they write lighting projects, it may sound like their products serve a sole commercial purpose but that is not the case.
They have delivered LED home lighting to residential lighting projects, which means they have a good understanding for LED bathroom and kitchen lighting as well. Whether in need of an indoor or outdoor lighting provider, Lumega is up for the job, and they deliver to those in Mombasa, Kisumu, Nakuru, Eldoret, and Kehancha or wherever you are.
The quality of light and its life is the prime focus at Lumega. Always-high quality is ensured throughout the lifecycle of their products, as a great variety of tests are rendered on them, which is ensured. They supervise their products right from the beginning of the design process to the production, where they have selected only the best production facilities. Through their many strong collaborators, they can also provide professional installation of the luminaire.
Their products are all of Scandinavian design, where aesthetics and symmetry are the key characteristics. Our lamps are compatible in almost any environment, as we have a board line of products that fit every need that might be.
Regardless of whether your business operates in retail, industrial or commercial office space a huge difference can be made in choosing the right partner for lighting upgrades and its maintenance work.
With highest gains at over 16% CAGR, the forecast of the lighting market is to reach 2.7 million units by 2024 in East Africa.
The SHS Africa off grid solar lighting market size was over 3 million units in 2015. By 2024 Lighting Market size is expected to reach USD 1.41 billion in East Africa Off Grid Solar. The market is categorized on the basis of application as residential, commercial, and industrial.
A major percent of the population do not have access to clean energy yet, this includes urban areas also. Who then have to depend on conventional light source such as kerosene lamps and candles. This oscillates the prices of kerosene. However, increasing awareness regarding health hazards synced with conventional light source will complement off grid solar lighting market from 2018 to 2024.
Africa off Grid Solar Lighting Market size is expected to reach USD 1.41 billion by 2024 with highest gains at over 16% CAGR. SLS, SHS and LSHS are key products prevalent in the industry. The largest product segment is the solar lantern system followed by SHS. The SHS Africa off grid solar lighting market size was over 3 million units in 2018.
The market is categorized on application basis as industrial commercial and residential. Commercial application segment accounted over 20% of total share in 2015 and is forecast to reach USD 310 million, with calculated at over 16% CAGR.
The increasing need to enlighten rural Africa by clean light source is forecasted to be the key growth driver. Added features such as extra battery life and multiple features such as mobile charging were the technological development offers .This in turn increased the cell phone customer base which is anticipated to drive off grid solar lighting market over forecast timeframe.