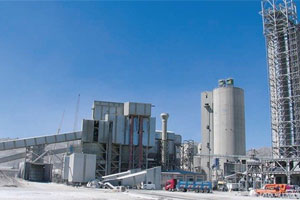 Posted on :Wednesday , 2nd September 2020
Plans for construction of the planned Sinoma Cement Plant in Tanzania's city of Tanga are making good progress with the launch of the compensation exercise of around 94 Project Affected Persons (PAP) in an effort to pave the way for the actual construction works.
Tanga regional commissioner, Martine Shigela, declared this milestone. The 94 PAP are residents of Amboni and Mtimbwani districts who decided to give up their land for the development of the US$ 1 trillion cement plant, totaling up to 1280 acres four years ago.
Both parties including investors and the public were involved in the compensation chat. The Tanzania Investment Center (TIC) played a significant role in seeing a settlement reached by all interested parties.
Once the construction of the Sinoma cement plant is complete, it is expected to be the largest cement company in the East African region, with the capacity to produce around 7 million tonnes of cement per year. At least 70 percent of the cement produced at the plant will be exported to neighboring countries like the Democratic Republic of Congo ( DRC), and the Republics of Uganda and Sudan, while the remaining 30 percent will be sold on the domestic market.
The development of the Sinoma cement plant also involves the construction of an electric power plant with the capacity to produce 1200MW of electricity from coal. This energy is used primarily for running the cement factory. In addition, the Chinese consortium will also build a wharf at the Port of Tanga to facilitate the export of cement from the site, according to a press release from the East African country's prime minister's office.