ABOUT THE EVENT
The largest international trade exhibition in Africa for multi-sector products, equipment and machinery will take place at KICC, Nairobi, Kenya from 01 - 03 August 2019 with record breaking numbers. Exhibitors and trade visitors are said to increase by 27% and 24% respectively at the 22nd edition of the Kenya International Trade Exhibition (KITE). The exhibition has grown in stature from its inception 22 years ago, as the key networking and sourcing platform for the industries. As the largest event of its kind, it ensures direct access to over 150 exhibitors from 30 countries and more than 12,000 trade visitors.
Read More
2018 Highlights
The 21st edition of the Kenya International Trade Exhibition was held at KICC in the month of September 2018. Mr. Roy Otieno from Kenya's Ministry of Industry, Trade and Cooperatives cut the ribbon and officially opened the International Trade Exhibition in Nairobi. The event was graced by the German Ambassador to Kenya, Mr. Michael Derus (Charge D'Affaires of The Federal Republic of Germany in Kenya) who officially launched the German Pavilion, along with the High Commissioner of India in Kenya, Ms. Suchita Durai who inaugurated the India Pavilion.
Among the other dignitaries present were the representatives from various Embassies, High Commissions and Trade Commissions namely Dr. Aziza Geleta, Director General at Policy and Research Analysis Department at the Ministry of Foreign Affairs of Ethiopia; Mr. Cherdkiat Atthakor, Ambassador of Thailand Embassy in Kenya; Mr. Salah Francis Elhamdi, Ambassador of Algerian Embassy in Kenya; Mr. Sheidu Omeiza Momoh, High Commissioner of Nigeria in Kenya; Mr. Paulo Zerbinati, Head of the Trade Promotion Section, Embassy of Brazil in Kenya; Mr. Burhan Namik Salim Al-Jaf, Ambassador of Iraqi Embassy in Kenya; Mr. Hernan Brantes Glavic, Ambassador of Chilean Embassy in Kenya; Mr. Ahmet Cemil Miroglu, Ambassador of Turkish Embassy in Kenya; Mr. Murat Kilinc, Commercial Counselor - Turkish Embassy; Mr. Alvin Akoko, Commercial Expert - Turkish Embassy; Dr. Pindi Chana, High Commissioner of Tanzania in Kenya.
More Info & Video
Please Select an Option
Exhibiting

Visiting

Information
Prime Exhibitors
ANCHOR ALLIED FACTORY LTD.
Anchor Allied is one of the largest manufacturers of Spray Paints, Silicone Sealants, Self Adhesive Tapes and other allied products in UAE under the brand name of "ASMACO".
CAPE COATERS (PTY) LTD.
Cape Coaters prides itself as being the largest manufacturer and distributor of PVC and Acrylic coated fabrics. We offer the widest range and have access to some of the best industrial base fabric and PVC coating technology in Africa..
1ST OUTDOOR PRODUCTS CO., LTD
1st Outdoor Products Co.,Ltd. specialize in military and hunting products many years,and the business scope is Tactical Gear,Backpack,Ghillie Suit...etc.
Testimonials
Toufic Hobeika
Marketing Manager, SMART OWN, UAE
KITE 2015 gave us an opportunity to spend 3 days in Kenya's capital Nairobi to introduce our range of passenger boats, fishing boats and patrol boats to the Kenyan community and businessmen at the Kenyatta International Conference Center (KICC) in Nairobi, Kenya. It has been a great experience and we had a good number of visitors at our stall.
GHANEM H. S. AL MAZRUIOE
Chairman, GULF CENTER GROUP, UAE
We had a wonderful experience at KITE 2015. It made our international relationships stronger through its global participation. We have met a lot of prospective customers and are very happy with the outcome.
Erdem Topal
Exhibition Stand Manager, SAES INSAAT MAKINALARI A.S., TURKEY
We participate at a number of trade fairs every year. Exhibiting in Kenya this year was a good experience. It was a successful show for us and we have made few good contacts in Kenya as well as some international ones.
Upcoming in Tanzania
The 22nd East Africa's International Trade Exhibition (EAITE) on Multi sector Products, Eqpt. & Machinery is the largest trade event held annually in Tanzania, the hub of the vast East African market. The exhibition attracts exhibitors from more than 30 countries and visitors from all over East & Central Africa, thus giving exhibitors an excellent opportunity to explore several countries in one time. . .
Read More
News
Industry News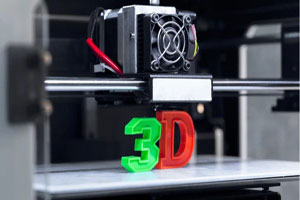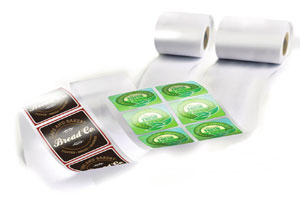 See More >>