ABOUT THE EVENT
The KENYA INTERNATIONAL TRADE EXHIBITION (KITE) for multi-sector products, equipment and machinery is the largest and most diverse international business event in Nairobi. The exhibition has evolved in stature from its inception, as the key networking and sourcing platform for the industries. As the largest event of its kind, it ensures direct access to over 150 exhibitors from 30 countries and thousands of trade visitors covering the food, hotel & agricultural sectors, medical & pharmaceuticals, plastic, printing & packaging sector, as well as the industrial and consumer sectors. There is no other related trade exhibition in East Africa that delivers the same quality, quantity and variety of buyers and distributors.
Read More
2023 HIGHLIGHTS
The biggest marketplace for the Kenyan industry "The 23rd Kenya International Trade Exhibition 2022" was inaugurated by Dr. Mercy Mwangangi, Chief Administrative Secretary, Ministry of Health, Kenya alongside H.E. Hon'ble Anne Kananu Mwenda, Governor, Nairobi City County in Nairobi at the Sarit Expo Center and Mall. Apart from Kenyan suppliers, exhibitors from 30 countries including Turkey, Egypt, Malaysia, Italy, Iran, Turkey, Sweden, India, United States, United Kingdom, Germany, Korea, Brazil, France, Taiwan(ROC), Israel, Pakistan, Yemen, Bangladesh, South Africa, UAE, Cyprus, China had products on display. The exhibition showcased printing, plastics and packaging machinery and medical products and devices, food products and food manufacturing equipment, wine, conusumer products, kitchen equipment and more.
Please Select an Option
Exhibiting

Visiting

Information
Prime Exhibitors
CENTURY FMCG FZC
Century FMCG FZE is established in Ajman, United Arab Emirates with the objective to cater to the GCC market with Fast Moving Consumer Goods from around the globe. Century currently imports from / represents leading consumer companies and industrial manufacturers from Pakistan, Malaysia, and China. These include, products of Colgate Palmolive Pak Ltd., Cigarettes from Ramsmark Tobacco Co Sdn Bhd.
ROCHLING SUSTAPLAST SE & CO. KG
The Röchling Group has been shaping industry. Worldwide. For nearly 200 years. We transform the lives of people every day with our customized plastics: they reduce the weight of cars, make medication packaging more secure and improve industrial applications.
P GRUP DANISMANLIK REKLAM ILETISIM VE TEK.HIZ.LTD.STI.
Greengo is a Turkish Trademark of Global GBA Ltd, specialized in lighting and electrical business, having more than 15 years of experience with its headquarter and warehouse in Istanbul and representative office in Dubai.
Testimonials
Toufic Hobeika
Marketing Manager, SMART OWN, UAE
KITE 2015 gave us an opportunity to spend 3 days in Kenya's capital Nairobi to introduce our range of passenger boats, fishing boats and patrol boats to the Kenyan community and businessmen at the Kenyatta International Conference Center (KICC) in Nairobi, Kenya. It has been a great experience and we had a good number of visitors at our stall.
GHANEM H. S. AL MAZRUIOE
Chairman, GULF CENTER GROUP, UAE
We had a wonderful experience at KITE 2015. It made our international relationships stronger through its global participation. We have met a lot of prospective customers and are very happy with the outcome.
Erdem Topal
Exhibition Stand Manager, SAES INSAAT MAKINALARI A.S., TURKEY
We participate at a number of trade fairs every year. Exhibiting in Kenya this year was a good experience. It was a successful show for us and we have made few good contacts in Kenya as well as some international ones.
Upcoming in Tanzania
The 25th East Africa's International Trade Exhibition (EAITE) on Multi sector Products, Eqpt. & Machinery is the largest trade event held annually in Tanzania, the hub of the vast East African market. The exhibition attracts exhibitors from more than 30 countries and visitors from all over East & Central Africa, thus giving exhibitors an excellent opportunity to explore several countries in one time. . .
Read More
News
Industry News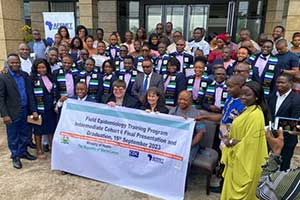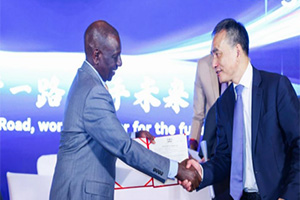 See More >>