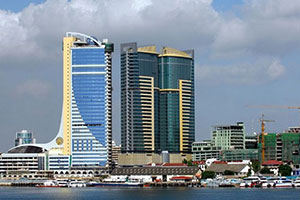 Posted on :Thursday , 13th December 2018
Africa is one of the biggest emerging market for the HVAC and R industry around the world. Rising investments to develop infrastructure and growing disposable income of people in some countries of the region are some of the key factors driving the growth of air conditioners market in the region. According to the United Nation's report, the global air conditioner stock is estimated to increase from 660 million units in 2015 to more than 1.5 billion units by 2030, significantly escalating CO2 emissions from this sector. To curb the energy and environmental impacts from air conditioning, the regulator bodies are likely to introduce policies which will be the major challenge for the market growth in region. The growth of Air conditioners market in the region is mostly driven by countries with rising incomes and large metropolitan areas located in warm to hot climates, such as South Africa, Kenya, Tanzania, Egypt and Nigeria among others.
Research analysts forecast the Africa Air Conditioners Market to expand at a CAGR of 9.4% during the forecast period 2016-2024. Further, the market is anticipated to reach USD 2.3 billion by the end of forecast period.
Construction, that is the mother of the HVAC industry in Tanzania contributed 12.5% to its GDP during 2014 with USD 6bn, while in 2008 the sector accounted for only 8.8% of the country's GDP or USD 1.9bn. The growth rate of the Tanzanian construction sector was 17.6% in Q3 2015. According to the Tanzania National Bureau of Statistics (NBS), the growth was attributed to the ongoing construction of residential and non-residential buildings.
Of growing importance is the demand for housing and other social infrastructure. Tanzania's substantial housing backlog is estimated to exceed 3 million residential units and annual demand for housing is in the region of 200,000 units.