QINGDAO THYS INTERNATIONAL TRADE CO., LTD TO VENTURE AFRICA MARKET AT 22ND AUTOEXPO TANZANIA 2019
Posted on :Tuesday , 5th November 2019
Qingdao Sentury Tire Co., Ltd headquarter is located in Qingdao, China, which put into production and operation in July, 2009, it aims at R&D and production of the environmental, high quality, high performance, high-end PCR tires and aircraft tires. Visit them at stand B213.
. . .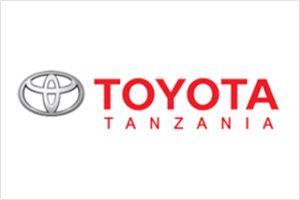 TOYOTA TANZANIA LIMITED STEPS INTO THE MEGA EVENT AUTOEXPO TANZANIA 2019
Posted on :Tuesday , 5th November 2019
The Toyota brand was introduced into Tanzania by the Karimjee family through International Motor Mart. Its operations includes The importation of new vehicles for the Tanzanian market from Toyota's facilities in Nagoya, Japan and Durban, South Africa and The importation of genuine spare parts for the Tanzanian market from Toyota factories in Japan and South Africa .
. . .
MEET TANZANIA-CHANGDA TRADING CO. LIMITED AT 22ND AUTOEXPO TANZANIA 2019
Posted on :Thursday , 7th November 2019
Shaoxing Unionsky Auto spare Parts co.,Ltd.is specialized in developing,manufacturing and selling all kinds of automobile brake components for both Original Equipment Manufacture(OEM)and After-Market(am).Visit them as stand B164
. . .