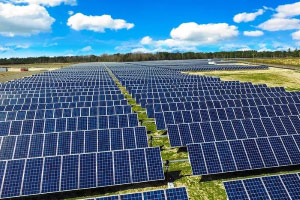 Posted on :Friday , 23rd June 2023
The Kesses solar photovoltaic (PV) plant, with a capacity of 40 MW, has become operational in Kenya. Developed by the Emerging Africa Infrastructure Fund (EAIF) in partnership with Standard Bank Group, Stanbic Bank Kenya, and Alten Kenya Solarfarms, the project was completed at a cost of $87 million. Located near Eldoret in Kenya's Rift Valley province, the plant is set to provide clean and renewable energy to the region, driving economic productivity and supporting local communities.
The Kesses plant has created around 400 construction jobs and is expected to employ 15 local workers during its operation. Under a 20-year power purchase agreement, all electricity generated by the plant will be supplied to the national grid through a partnership between Alten and Kenya Power and Lighting Company.
With the successful implementation of the Kesses solar plant, EAIF expands its portfolio of green electricity generation across Africa, approaching nearly 1,000 MW of renewable energy capacity. This project marks a significant step toward achieving Kenya's goal of generating 100% clean energy by 2030, contributing to the country's sustainable and inclusive future.
In February of last year, the project had achieved the Financial Closure.