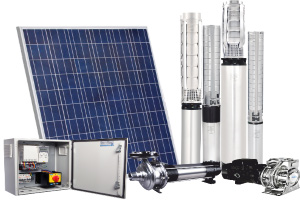 Posted on :Wednesday , 24th May 2023
Shakti Pumps (India) Limited, a leading manufacturer of stainless-steel submersible solar pumps, pressure booster pumps, pump-motors, controllers, and inverters among other products, has expanded its presence in another export market with the commencement of operations in Uganda and opened a branch office in the country. Dr. S Jaishankar, the External Affairs Minister along with the esteemed Uganda government members and Mr. Ramesh Patidar (Executive Director – Shakti Pumps) have joined the ceremony and inaugurated solar-powered piped drinking water supply project which will provide a safe and sustainable water supply to half a million Ugandans across 20 rural districts.


The company was awarded this order from the Government of Uganda represented by the Ministry of Water and Environment for supplying a solar-powered water pumping system in March 2021 at a total contract price of USD 35.30 million (exclusive of VAT) funded by India Exim Bank in Uganda.

Sharing his views on this vital development, Mr. Dinesh Patidar, Chairman & Managing Director of SPIL said: "We are extremely delighted to announce the implementation of our Uganda project, which is a key milestone for the company. This project would augur well with our green energy plans in Africa and would likely encourage other African countries to partner with us for similar projects.