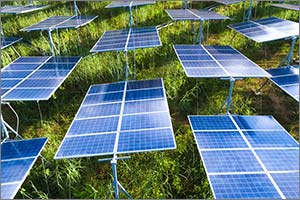 Posted on :Monday , 21st May 2018
The development of Japan in the solar chapter needs no explanation, its exponential growth over the years; itself is a proof of its prosperity. Keeping this in mind, Japan's European Solar Innovation Co. Ltd is ready to connect with the African continent via its participation in the 5th Solar Africa Expo 2018. The exhibition that's features products and innovation in the industry will take place at the Kenyatta International Convention Centre, Nairobi from the 29th to 31st May. Besides a display of gadgets and equipments the event will also host a conference where the best in the field will deliver talks on the sector.
Apart from being a trade fair, Solar Africa Kenya also focuses on East Africa's potential as a nation and audience, as well. With the availability of rich resources and its growing population, it has becomes an ideal location for major international and local companies to invest, export and set up industries in the region. The exhibition is a platform facilitating the same, by exposing the countries richness. The event strongly supports the cause and has been successful throughout by attracting more that 4000 plus visitors from across the globe, to a show of over 30 countries offering innovative solutions and exhibiting products such as solar panels, solar fittings, trackers, generators, storage cells, insulators, transmitters etc.
European Solar Innovation's dedication towards the solar industry and renewable energy development has constructed its recognition on an international scale. Besides offering the world's highest quality solar module, power conditioner, they are strong supporters of green initiatives. To add on their module comes with a monitoring function ensuring maximum generation of power with optimum results. They also provide services like operation and maintenance of the solar modules. Through their participation in the Solar Africa expo, they will aim to connect with the regions exporters, business prospects and likeminded individuals who believe in the power of solar energy, its uses and are ready to reap its benefits.
For event info and participation kindly visit: http://www.expogr.com/solarafrica