Posted on :Tuesday , 26th October 2021
This is NMB Bank's third mining-related platform.
Mining clients of NMB Bank Plc in Arusha, Northern Zone now have their own networking platform.
The platform is part of a larger aim by the lender to increase lending to the mining sector from Sh63 billion to Sh200 billion by 2025.
The platform, known as the 'NMB Northern Zone Mining Club,. . .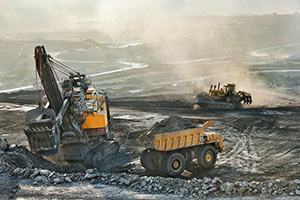 Posted on :Tuesday , 28th September 2021
As miners seek to expand the rare earths sector, projects are springing up all over the world, including Tanzania in Africa.
Rare earth elements, a fast-growing mainstay of the green energy revolution, are utilized to manufacture electric magnets used in everything from electric cars (EVs) to direct-drive wind turbines. With stricter global emissions regulations driving up de. . .