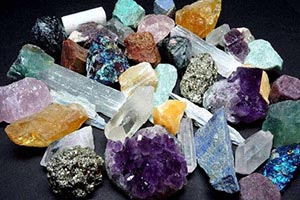 Posted on :Friday , 30th June 2023
Dr. Mwingulu Nchemba, the minister of finance and planning, presented a 44.39 tri/- budget estimate for recurrent and expenditures. This estimate included a proposal to change the Mining Act, CAP 123, to exclude refinery centres from paying the one percent inspection charge.
The goal of the bill, according to him, is to encourage the growth of the nation's small mining industry's transportation of minerals, as well as to draw in more investment, support employment, and boost tax revenue.
Additionally, according to Dr. Nchemba, the government intends to waive Value Added Tax (VAT) on the sale of precious metals, gemstones, and other gems in refineries located in Mainland Tanzania as well as buying centres, mineral markets, and gem houses that have been authorised by the Mining Commission under the Mining Act.
"This measure is intended to attract sale of minerals at mineral trading hubs and increase the contribution of the Mining Sector to the GDP," stated Dr. Nchemba.
The mining sector will receive 89.3 billion dollars under the proposed budget in 2023–2024 as compared to 83.3 billion dollars in 2022–2023.
According to Dr. Nchemba, the government will continue to take a number of steps to ensure value addition.
He said that in order to make it work, the government continued to distribute cash for creating mineral centres, with a total of 40 new centres opening up during the Sixth Phase Government, bringing the total number of centres up to 93.
In addition, the government will finish building centres of excellence for small-scale miners in the Songea, Mpanda, and Chunya districts, purchase tanzanite mineral zoisite worth 2.2 billion dollars, buy five small-scale mining facilities, and buy two facilities for the production of coal-based charcoal.
The administration reaffirmed its commitment to enhancing the mining sector's economic contribution in 2023–2024.
As it establishes mineral auctions in the nation to give gemstone miners, including those who mine Tanzanite, access to competitive international markets and attract value addition in minerals, the government will work with the private sector to quicken research on strategic minerals and other minerals.
He was convinced that "this intervention will emphasise the value additions of minerals and promote the existence of gemstones in Tanzania."
Dr. Nchemba shared some good news, stating that the government has completed the necessary steps for purchasing gold through the Bank of Tanzania (BoT).
The Central Bank of Tanzania has begun acquiring gold for its reserve, and 400 kilogrammes of the pricey metal have already been bought.