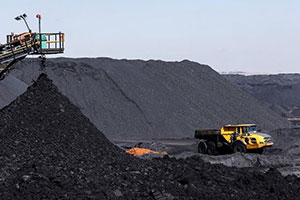 Posted on :Wednesday , 29th March 2023

Coal valued at USD 195.5 million was exported during the year ending January 2023, according to the Bank of Tanzania's (BOT) Monthly Economic Review-February 2023.
When compared to coal exports worth USD 22.2 million in the year ending January 2022, this indicates an increase of +780%.
The increase is attributed by the central bank to a rise in demand for alternative energy sources brought on by delays in the supply chain brought on by the conflict in Ukraine.
A large portion of the coal was intended for regional markets, including Poland, Hong Kong, India, and Senegal, as well as Kenya, The Democratic Republic of the Congo (DRC), Rwanda, and Uganda.
25% of Tanzania's total 1.9 billion tonnes of coal reserves are known to exist. In 2019, Tanzania produced 712,136 tonnes of coal, up from 257,321 tonnes in 2015 (+177%).
Tanzania's 2015 National Energy Policy states that the country's possible coal reserves could be 5 billion tonnes, based on geological data.