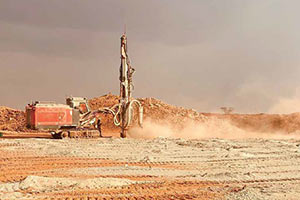 Posted on :Tuesday , 1st February 2022
Shanta Gold (AIM: SHG), an East Africa-focused gold producer, developer, and explorer, has released an update on the construction progress at the Singida Gold Project in Central Tanzania, indicating that first gold production will occur in early 2023.
In October of 2020, work on the Singida gold project was started.
'The promising findings of our grade control drilling at Singida strengthens our confidence in the robustness of the production profile, notably during the first 18-24 months of production,' said Shanta Gold CEO Eric Zurrin.
The Singida gold project is a 98-square-kilometer open-pit gold mine located in the Ikungi region of central Tanzania's Singida Region.
The project's total capital expenditure is USD 26 million, which will be spread out over a 24-month building period. Shanta's internal cash flows are used to fund the investment.
Over the mine's first seven-year life, yearly production is expected to be 32,000 ounces.
The gold reserves of Tanzania are believed to be over 45 million ounces.
Tanzania's gold output has climbed by more than 700% in the last 25 years, from 5 to 40-50 tonnes a year, but South Africa's gold production has declined from over 500 tonnes in 1990 to 117 tonnes in recent years.
Buckreef, Bulyanhulu, Buzwagi, North Mara, Geita, Golden Pride, and New Luika are all operating gold mines right now (Shanta Gold).