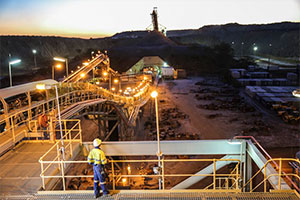 Posted on :Wednesday , 26th May 2021
Tanzania Ministry of Minerals is now concentrating on strengthening revenue collection to boost the mining sector's contribution to GDP.

Minister for Minerals, Dr Dotto Biteko, offered his ministry's budget estimates, stating that the government's objective for the fiscal year 2021/2022 is to accumulate 696,441,872,667, up from 547,735,863,597 in the fiscal year 2020/2021.

According to him, the ministry would make labour to develop small-scale miners and support citizens to take part in the mining economy, also adding that the ministry is also striving to encouraging mineral value addition activities, encourage trade and investment in the mining sector and oversee the mining operations audit system.

Dr Biteko mentioned that the ministry would also encourage and appeal trade in mining with other African countries, especially the Southern Africa Development Community, East African Community and the Great Lakes Region to make Tanzania a hub for the mining business.

Minister Biteko further stated that in consolidation revenue collection and increasing the contribution of the mining sector to the GDP, his ministry would upkeep the control and management of large and medium mining so that it could advantage the nation and investors equally.

"The government with the help of the ministry would implement strategies for controlling smuggling and illegal trade in minerals in the country by strengthening mining markets", stated Minister Biteko.

He further clarified that the government would develop policies and strategies to reinforce the market for Tanzanite and other gemstones to upturn revenue and guarantee all large and medium mines employ, purchase services and products from the country at a sound rate.

Minister Biteko mentioned that the government would also link small miners with banks so that they could get loans, providing low-cost research services, developing small and medium and large-scale miners and providing them with the essential training on mining and refining skills.