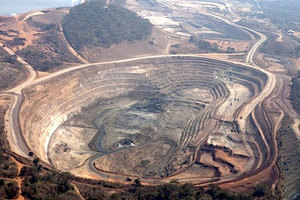 Posted on :Wednesday , 22nd August 2018
Developments in the Tanzanian mining landscape are also underway with a second excavator working in the Namwele area, where about 3000 t of coal has been already mined.
Edenville says they expect to have an updated mining plan completed in September, which will allow work to start on opening up new seams found to the north of the current as the results of the on-site laboratory analysis are encouraging, showing material with a high calorific value of over 6000 kcal/kg on a washed basis.
The firm is now at advanced stages of negotiation with several long-term contracts for coal supply, adding that although there are no guarantees that these contracts will be secured, the plant upgrade will allow for future production.