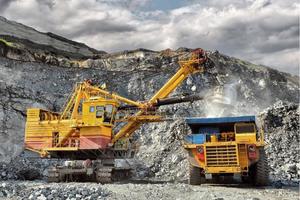 Posted on :Friday , 8th June 2018
In a significant and positive step for Tanzania's mining sector process of issuing about 7 000 mineral licences that had been pending after the government placed a ban on new licences in July 2017 has commenced under the leadership of Tanzania's new Mining Commission headed by Minister for Minerals Angellah Kariuki.
This step represents the government's intention to revive the mining industry from last year when a change of legislation significantly increased taxes and free-carry percentages.
According to sources from the ASX-listed Kibaran Resources, the mineral licences have already been dispatched to their respective zonal mining offices. This step is expected to enable a restart of exploration and development programmes that were impacted by the changes introduced last year for many, including Kibaran.
The Mining Commission paves the way for companies to present their development strategy for the various projects and confirm aspects of the new mineral legislation, particularly those that impact the financing of new mining operations in Tanzania.
With a new US$89 million development ready project, the company is uniquely positioned, having completed an Equator Principles compliant bankable feasibility study that satisfies the stringent International Finance Corporation Performance Standards and World Bank Group Environmental, Health and Safety Guidelines. The project is expected to reap major benefits for Tanzania, by first directly employing some 250 persons and contributing over US$500 million to the economy in just the first 20 years of operation.