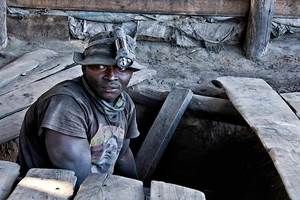 Posted on :Tuesday , 26th September 2017
There has been positive news from the Buzwagi Processing Trial. It was revealed that the mine wil be able to recover approximately 85 per cent of gold recoveries through the use of reagents at minimal secondary costs.
An extra 8000-10000 ounces of gold will now be available for sale for the remainder of the year, from the additional gold bars now accessible for extraction.
Buzwagi's original plan was to put an end to concrete production in the second quarter of 2018, but in light of recent events, the mine is expected to produce doré until it is shut down in 2020.
The recent changes are expected to transform Acacia's negative cash flow roundly and make the balance sheet a positive one again. This in turn will protect the jobs of thousands of employees who work directly or indirectly for the company.