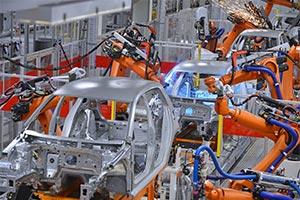 Posted on :Friday , 1st September 2023
Kenya is strategically located between a port and enormous landlocked countries. The East African Community (EAC), which includes the Democratic Republic of the Congo (DRC) and Rwanda, has a population of little more than 300 million people.
The Great Lakes Region's fledgling socio-political stability is going to provide a significant boost to regional business in the trade bloc.
Kenya has friendly bilateral diplomatic and commerce relations with her neighbours. This has boosted business activity in both the export of finished goods and human resources.
A wide range of industries within the EAC, such as manufacturing, engineering, education, hospitality, agriculture, and finance, benefit from Kenya's abundant talent and extensive reservoir of skills.
Kenya is home to three large automobile assembly plants, each producing 40,000 commercial vehicles each year. They are Kenya Vehicle Manufacturers (KVM) in Thika, Isuzu East Africa in Nairobi, and Associated Vehicle Assemblers (AVA) in Mombasa.
Vehicle manufacturers have invested in cutting-edge equipment capable of manufacturing units of worldwide standard for both home and export markets.
The most recent such investment is President William Ruto's commissioning of the Electro-Deposition Paint Plant at Isuzu East Africa on June 7, 2023.
Africa's only other Electro-Deposition plants are in North Africa and South Africa.
Electro-Deposition, as the name implies, is a painting technique that employs an electric current to ensure that paint reaches all surfaces of a car, resulting in an ultra-smooth finish. It also reduces the time required to paint automobiles.
This plant will increase Isuzu East Africa's annual production capacity from 11,000 to 18,000 vehicles. The paint facility is also open to Isuzu's competitors, including motorcycle and other motor vehicle manufacturers.
Regional trade blocs such as the Common Market for Eastern and Southern Africa (COMESA) and the EAC have enabled cross-border commerce and investment, hence promoting economic development and regional integration.
AfCTA's mandate includes the removal of trade barriers and the advancement of trade in value-added manufacturing across all sectors of the African industry.
Vehicles constructed in Kenya, for example, have approximately 40% of their component parts manufactured locally. Seats, leaf springs, exhaust pipes, wire harnesses, batteries, paint, and car bodywork are some of the components manufactured locally by Kenya's SMEs.
This local content business has resulted in the creation of nearly 10,000 jobs in the automobile industry.
Kenya's long-established automotive industry has the ability to propel the country to the forefront as a regional vehicle production powerhouse serving Eastern and Central Africa.
Kenya must fully implement the National Automotive Policy, which aims to drive growth in the local automotive industry, in order to reach scale and competitiveness and become a regional and worldwide automotive supplier. The introduction of Kenya Standard 1515, in particular, will be a game changer for the industry.