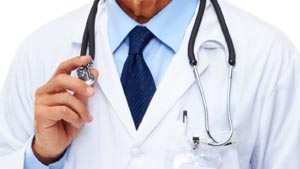 Posted on :Wednesday , 18th April 2018
Universal Health Coverage (UHC) has been made a top priority by the Kenyan government. Key legal and policy instruments have also been put in place to hasten progress on the project. Dr. Cleopa Mailu, the Health Minister of Kenya added saying that the government has intertwined UHC with its national health strategy and included it in its constitution, the Health Policy goal and Kenya Health Sector Strategic Plan theme.
The UHC approach is based on a three point focus which is well-backed by a delivery model and health investment priorities, according to Dr. Mailu.
"Our aim is to expand the number and scope of services available to the population, expand coverage of existing services, focusing on hard to reach populations and the vulnerable populations and reducing financial risk associated with use of essential services," he said.
The Kenyan Ministry of health has also done a wonderful job to ensure the availability of services to all Kenyan citizens. A wide range of new services has also been put forward by the National Hospital Insurance Fund Scheme.
The Ministry is also engaged in talks with the private sector, to implement a leasing program worth billions of dollars for the purpose of medical equipment. This has helped the government further enhance specialized health services in 98 hospitals across the nation.
"The Beyond Zero Campaign, which is an initiative by Her Excellency the First Lady, Mrs. Margaret Kenyatta, has also leveraged on the resources of non-state actors to raise funds for provision of comprehensive mobile clinics to each county. So far, all counties have received mobile clinics and plans are underway to establish a highly super-specialized comprehensive mother and child hospital in Nairobi," he noted.
The clinics have been instrumental in reaching nomadic populations and hard to reach areas to provide them with much needed programmes such as vaccinations, HIV/TB testing, health education and nutrition.
He added that the Government intends to gradually increase budgetary allocation from 7% in 2017 to 10% in 2022 as well as create a conducive environment of investments in the health sector. Currently, the public health sector accounts for 55 percent of all health services.