ROCHLING SUSTAPLAST SE & CO. KG TO EXPLORE THE AFRICAN MARKET THIS YEAR @ 22ND KITE KENYA 2019
Posted on :Thursday , 13th June 2019
Rochling is a leading manufacturer of semi-finished and finished products made of high performance plastics. Product range includes : Thermoplastic, Extruded Sheets, Pressed Sheets, Rods, Profiles and Composite Materials. Do visit their stand at the event.
. . .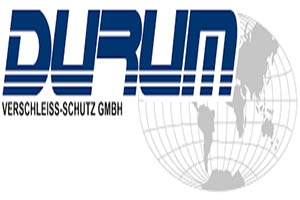 VISIT DURUM VERSCHLEISS-SCHUTZ GMBH AT 22ND KITE KENYA 2019
Posted on :Thursday , 2nd May 2019
DURUM VERSCHLEISS-SCHUTZ GMBH was established as a manufacturer of advanced materials for wear protection in Mettmann near Düsseldorf in 1984. DURUM has been dealing with development and manufacture of materials for application welding ad thermal spraying to protct parts from war and corrosion. To know more about their products, visit them at 22nd KITE Kenya 2019 event.
. . .