Posted on :Friday , 20th March 2020
US President Donald Trump has officially notified Congress of its intention to negotiate a trade agreement with Kenya.
Trade Representative Robert Lighthizer sent a letter to Speaker Nancy Pelosi, House Minority Leader Kevin McCarthy and Senate Minority Leader Charles Shumer.
"Under President Trump's leadership, we look forward to negotiating and concluding a comprehensive, high-sta. . .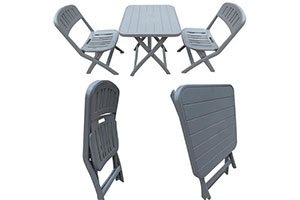 Posted on :Thursday , 19th March 2020
The Folding Plastic Furniture Market has noticed a continuous growth in the last few years and is estimated to grow even further during the forecast period of 2020-2026.
Acceptance of folding furniture is on a rise in most populous cities of the world.
Plastic folding Furniture is the furniture mostly made by plastic.
Like for example the plastic fol. . .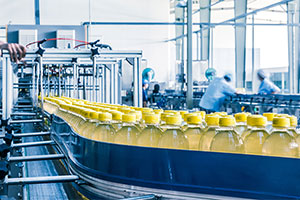 Posted on :Friday , 13th March 2020
Since the beginning of the year, a new INTAREMA 1108 TVEplus RegrindPro with laser filter has been processing industrial and household waste plastic to produce recyclate at the company's plant in the Kenyan capital, Nairobi.
Mr. Green Africa combines social responsibility with technology and cost effectiveness.
As of February, the young entrepreneurs have expande. . .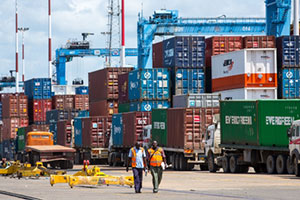 Posted on :Monday , 9th March 2020
The AfCFTA, which is the biggest trading bloc in the world after the WTO, is conceived to bring together Africa's 55 countries into a single market of 1.3 billion people with an annual economic output of over $3.4 trillion.
That will drive industrialisation, the UN Economic Commission for Africa (UNECA).
Officials must ensure that businesses can move goods . . .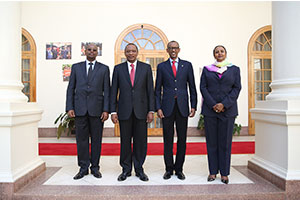 Posted on :Friday , 6th March 2020
President Uhuru Kenyatta is seeking to forge a strategic partnership with the University of Manchester and Christie NHS Foundation aimed at strengthening the healthcare sector in the country.
The partnership will see the University of Manchester and Christie NHS Foundation Trust collaborate with Kenyatta University Teaching Research and Referral Hospital (KUTRRH) in the preve. . .
Please Select an Option
Exhibiting

Visiting

Information