Posted on :Monday , 11th January 2021
Kenya and the United Kingdom on 8th December 2020 formally signed a trade agreement in London.
Betty Maina, Trade cabinet secretary signed on behalf of Kenya while Ranil Jayawardena, international trade minister signed on behalf of the UK.
The trade deal will enable Kenyan exporters to continue accessing the UK market under a duty free, quota-free arrangeme. . .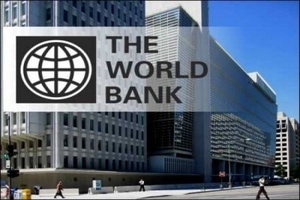 Posted on :Thursday , 7th January 2021
According to a report published by the World Bank on 5 January 2021, Kenya's economy will recover strongly after the global economic slowdown in 2020.
The Covid-19 pandemic resulted in significant revenue losses around the world, with Kenya's economy contracting by 1%, according to a survey by the Central Bank of Kenya.
The report predicts that the economy . . .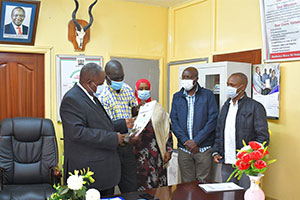 Posted on :Wednesday , 6th January 2021
Franklin Bett, Chairman of the Board of Agricultural Finance Corporation (AFC), urged residents of the county of Marsabit to use corporate lending in order to enhance food safety and generate wealth.
Mr. Bett said that the government committed to make Kenyans autonomous, providing not only affordable but also flexible credit for generating wealth and transforming life. The Ch. . .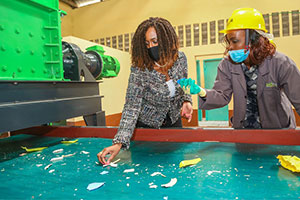 Posted on :Wednesday , 30th December 2020
Kenya PET recycling company (PETCO) has launched a material collection facility in the named county that will boost the waste collection and segregation in collaboration with the Kajiado County Government and the National Environment Management Authority (NEMA).
A PETCO-sponsored pelleting facility worth KES 50 million was designed to help the county handle its rising w. . .
Please Select an Option
Exhibiting

Visiting

Information