Posted on :Monday , 4th December 2023
NAIROBI, Kenya has announced the signing of green manufacturing agreements worth USD 4.48 billion during the opening of the Africa Green Industrialisation Initiative (AGII).
President William Ruto presided over the event, which included coordination with the COP28 Presidency (UAE) and several other African states.
The monies, according to Hussein Mohamed, S. . .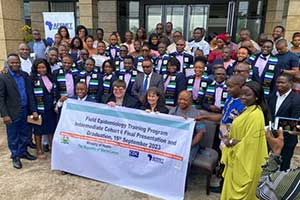 Posted on :Wednesday , 8th November 2023
The significance of local medical supply manufacture has been emphasised by the African Field Epidemiology Network (AFENET) in partnership with the Kenya Field Epidemiology and Laboratory Training Programme. This will guarantee stockpile readiness in the event of a pandemic.

Dr. Sultani Matendechero, Deputy Director General, Ministry of Health, Kenya, stated at a scientific conference. . .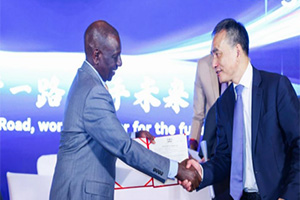 Posted on :Wednesday , 25th October 2023
The Chinese medical device maker through its neighborhood auxiliary Full Care Clinical, said the plant will assist it with growing its dissemination of basic clinical supplies in Sub-Saharan Africa.
"After broad assessment of business sectors and site areas, we have chosen Kenya and Tatu City as the base for our worldwide extension. We are focused on advancing the advancement. . .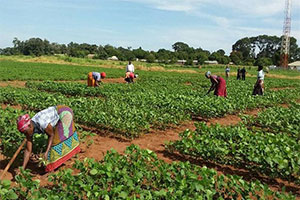 Posted on :Wednesday , 18th October 2023
Kegoosho women group in Kiekonyokie, Kajiado West voting public have procured a guard gather of cow peas and yellow beans in the wake of embracing environment savvy farming.
The yields were developed utilizing sun oriented fueled dribble water system, with help from the Dry Terrains Data Organization (ALIN) through their undertaking named, Controlled by the sun.
<. . .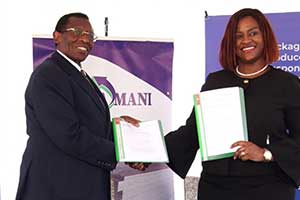 Posted on :Thursday , 12th October 2023
Representatives in the trash recycling industry have pushed for affordable housing to be built using recycled beverage carton waste as building blocks.

They claimed that in addition to being more cost-effective and time-efficient than traditional stone construction, the technology is also sustainable.

Speaking at the signing of an agreement with Thika's Ramani Warehouse Ltd.. . .
Please Select an Option
Exhibiting

Visiting

Information