Posted on :Friday , 12th October 2018
The leading provider of consumer goods in Africa, Unilever Kenya and Azuri Technologies, a leading provider of pay-as-you-go solar home systems, announced a partnership to bring solar home solutions to millions of more off-grid homes across Kenya.
Unilever's distribution network, which in Kenya is some 67,000 smallholder traders will be offering the Azuri's Quad solar home s. . .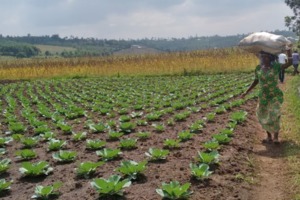 Posted on :Friday , 10th August 2018
Throughout the developing world, solar pumps are changing the agricultural landscape. The availability of power throughout the year, as well as government interest across the globe, are benefits in the fight against climate change.
An analysis shows that small solar pumps are a better alternative for 11% of the contemporary and future small motorized fuel hydrocarbon pumps on smal. . .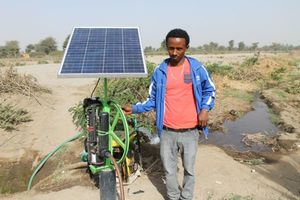 Posted on :Wednesday , 6th June 2018
According to the Addis Fortune, the standard was drafted with a joint effort by the Ministry of Water, Irrigation & Electricity, Ethiopia (MoWIE) Standards Agency and Ministry of Environment, Forest & Climate Change.
It was then tabled for discussion to receive comments from stakeholders in a seminar that was held in Adama recently.
&. . .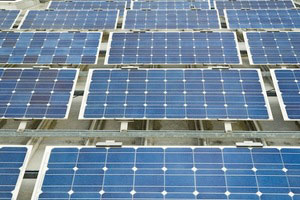 Posted on :Wednesday , 14th March 2018
The co-founder and president of Lumos Global, Nir Marom, says the solar industry on the continent is booming, driven by largely unmet demand for energy.
"The fundamentals haven't changed, a huge unmet demand for energy, increasing mobile connectivity, and abundant solar resources altogether mean that we expect exponential growth in 2018," said Marom.. . .
Please Select an Option
Exhibiting

Visiting

Information