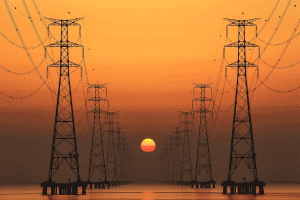 Posted on :Tuesday , 24th August 2021
Sudan has shown interest in purchasing up to 1000 MW of Electricity from Ethiopia, Africa, according to senior officials at Ethiopian Electric Power.
Ethiopian news agency (ENA) quoted Andualem Sia, Ethiopian Electric Power executive officer, saying that Sudan had shown interest in making the purchase.
Experts from Ethiopia travelled to Khartoum to discuss this possibility, according to the corporate planning officer at Ethiopian Electric Power.
Sudan's state news agency (SUNA) also reported on 6th August that Sudan was in talks with Ethiopia over the purchase.
Sudan already imports about 200 MW from Ethiopia, which constitutes around 10 per cent of the country's needs.
Sudan, Egypt, and Ethiopia have been locked in a stalemate concerning the filling and the operating of the aforementioned dam, with the UN Security Council dedicating a session entirely to discussing the issue and urging involved parties to resolve tensions amicably.
In July 2021, the Sudanese minister called upon the electricity sector in Sudan to come up with an "integrated vision" that could help the country boost its electric yield.