Lifelong ARVs for pregnant women, says Kenya Health Minister
Posted on : Friday , 8th August 2014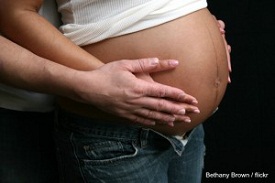 All pregnant, HIV positive women will go onto lifelong antiretroviral treatment from January 2015, Kenya Health Minister.
In addition, people with HIV will start treatment when their CD4 count, which measures immunity, drops to 500 not 350 as at present.
Currently, pregnant HIV-positive women with a CD4 count over 350 only receive ARVs during pregnancy and breastfeeding to prevent mother-to-child HIV transmission.
In September 2014, the health department will also launch MomConnect, an SMS service for pregnant women, which will send mothers-to-be health messages relevant to their stage of pregnancy.
"The women will also be able to send us 'please call me' messages to inform us of their concerns and experiences in our healthcare facilities," said Motsoaledi, while explaining how his R145,7-billion budget will be spent.
However, HIV Clinician Professor Francois Venter and the Treatment Action Campaign (TAC) questioned whether the department would be able to implement these 'hi-tech" measures when health service delivery was in crisis in many of the provinces.
"The intention behind these announcements is great but, given that there are daily stock-outs of basic TB medicine, ARVs and vaccines at many clinics, the department needs to pay attention to fixing health service delivery in the provinces," said Venter, deputy director od the Wits Reproductive Health and HIV Institute and head of infectious diseases at Charlotte Maxeke Hospital in Johannesburg.
The TAC's Marcus Low added that "there are severe problems in many of our provincial healthcare systems. We have for example seen a shocking collapse of services in the Free State in recent months. Failure to deal with under-performing provinces will undermine the effectiveness of any policy changes."
Low also questioned whether "increasing the treatment threshold to 500" was warranted.
"While this may reduce transmission rates, it is not yet clear whether earlier treatment is in the best interest of individual patients – this question will only be definitively answered by the ongoing START trial," said Low.
Source : www.health-e.org.za